Ive only been waiting since I was 14 years old to see Aerosmith and I finally got to see them, 35 years later! THIRTY FIVE YEARS later, did I really say that? Yes. Ive been a huge fan for so long and had tons of photos plastered all over my room as a teen.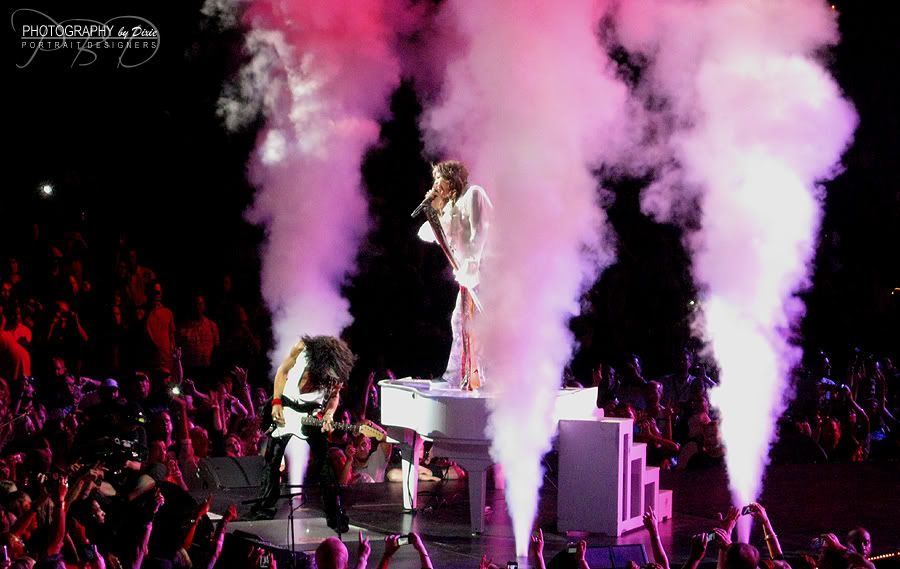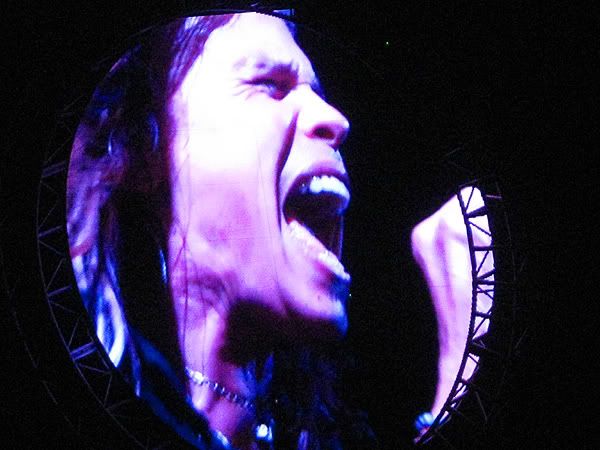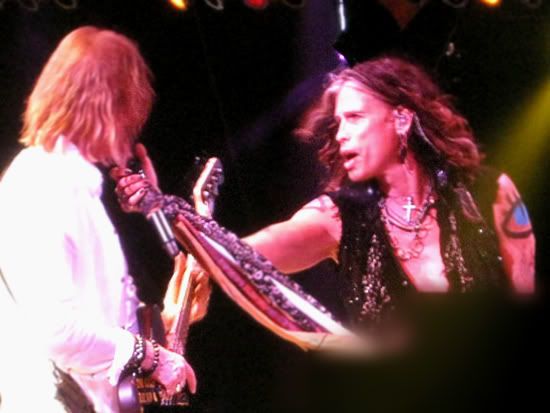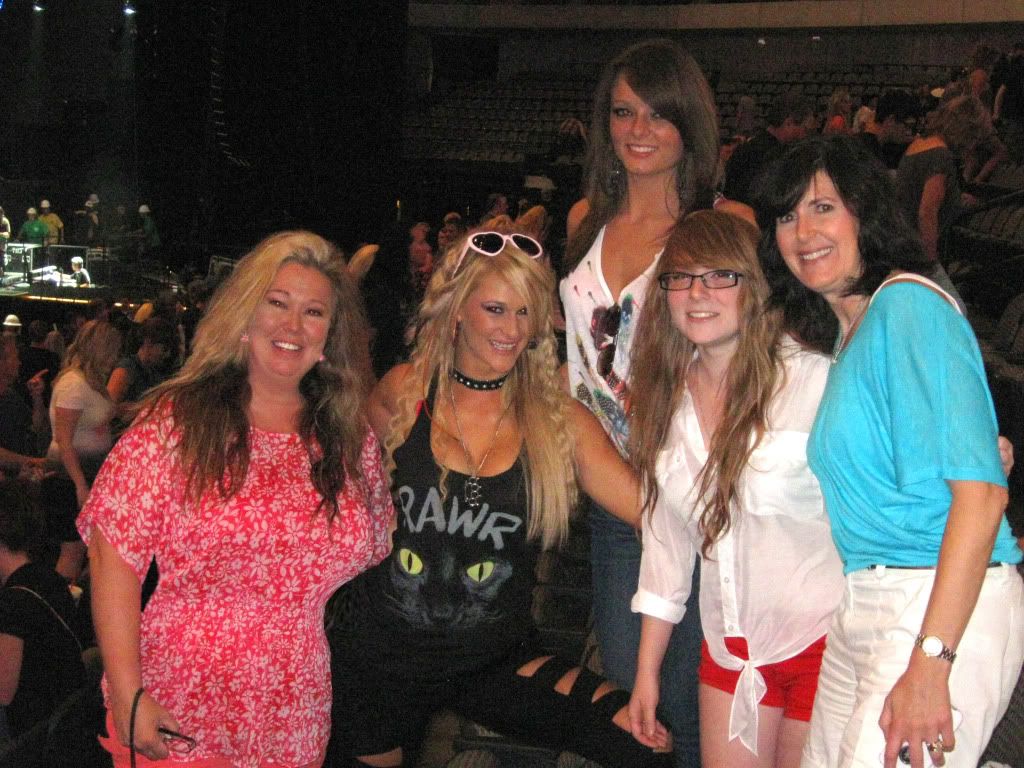 Me and my friends at the concert, Im in the Pink top, and the girl beside me reminded me of how I used to dress back when i was 19 and 20 and would go to Rock Concerts all the time. We all had a grea time together at the American Airlines Center in Dallas. WOW what a night I wont soon forget!
My father used to tease me a lot about the posters. He would call Steven Tyler "LIVER LIPS" and "SNAKE LIPS" haha.. Both he and my mother were horrified, but not as much as my friend Cyndie with her KISS POSTERS, at least my band didnt wear makeup, I reasoned with them! Ill never forget in 1978 when Randy Welch took another girl to see AEROSMITH instead of me! boooo
It was when I lived in Plainview and I was shocked! I also did something very unusual for me, I was so enthralled and Madly in Love with Aerosmith that I actually took my best friends album. I dont recall which one it was but I actually took it from her room! I have a very strong belief in not stealing, but I was so love sick, that I thought that I should have that album instead of her, I was their number one fan and felt she wasnt. Its something im still ashamed of! ( to be 14 and stupid ! Sorry Francie.) I had the best time and danced the entire time! The warm up band was CHEAP TRICK, which was awesome too. My favorite Front Man, Steven Tyler did not dissapoint, he was amazing with energy and really put on a performance like no one but he can, and Joe Perry too! They even sang DREAM ON and COME TOGETHER! What a great night I wont ever ever forget!
Afterwards had a great night in the BIG D. I think the $165.00 tickets were worth it, we was so close to them! I didnt take my good camera, afraid it would be taken up, so i took my little Canon powershot A590.My Mantra this year is to start doing the things that I put off while raising our children. Im not having a midlife crisis, but im definetly doing things that make me happy more now that Bruce and I have an empty nest! FUN TIMES. Life is short!