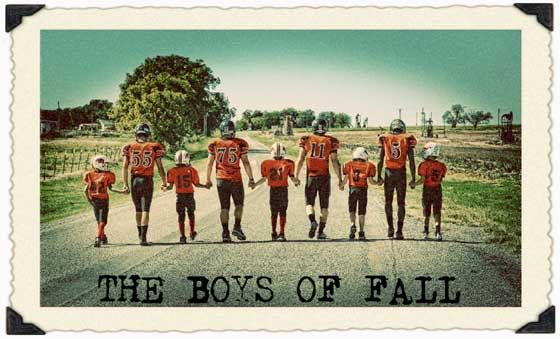 This is the photo for the cover of the Burkburnett Program. It is the 4 Captains of our team with the littlest bulldogs (the midget team) I thought this was so sweet, I almost started crying! You should of seen how these little boys look up to these Seniors.!

Our son of course #75, #55 is Tyler McClellan, #11 is our Quarterback Canon Cornelius and #5 is Temi Ogunleye. We believe in you boys, lets get a W tonight!
PS I dare anyone to watch the video, "the Boys of Fall" by Kenny Chesney on you tube and not just get a lump in your throat!
http://www.youtube.com/watch?v=AlXDo5WhQXI&ob=av3e