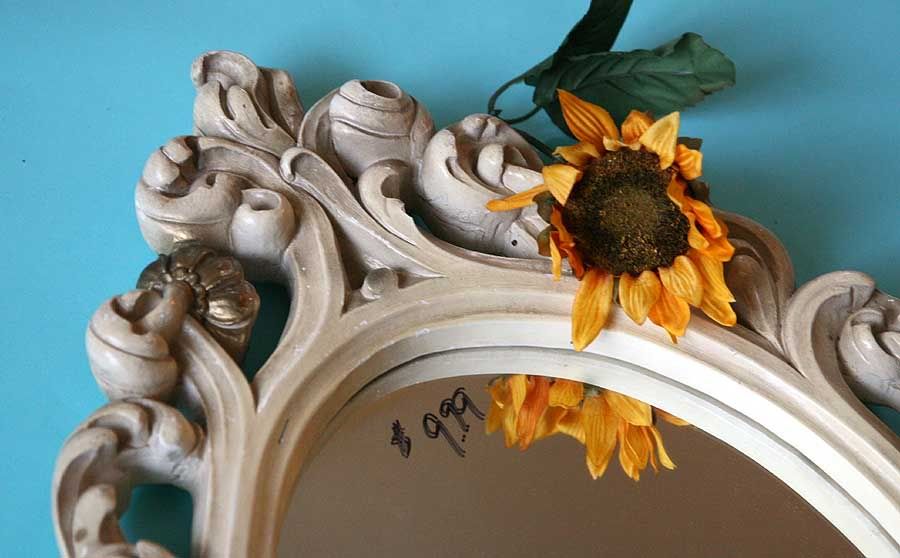 We are still decorating my daughters house. Little by little as they can afford it. God is good, He blessed our son in law with a job! We knew that God would be faithful. He has been going to church twice a week and praying that God would bless him with employment and low and behold, it happened 2 weeks ago!
He is so thankful for it!
My daugher and I were out shopping one day and we came across a few nick nacks to help cozy up their home. One of the items was this old mirror. The color and style are not her tatse but I assured her that with some sanding and a little paint, it would be a treasure!

I have it hanging in our guest room right now, but this afternoon Im taking it to her home and we will find a special place for it. Her color scheme of their family room is tangerine, lime and lemon (with touches of Robins Egg blue)
We picked it up at the Salvation Army store for $9.99.
I hope we've inspired some of you to rescue some items from your thrift stores and reinvent them and save them from a landfill.
VIOLA here it is!