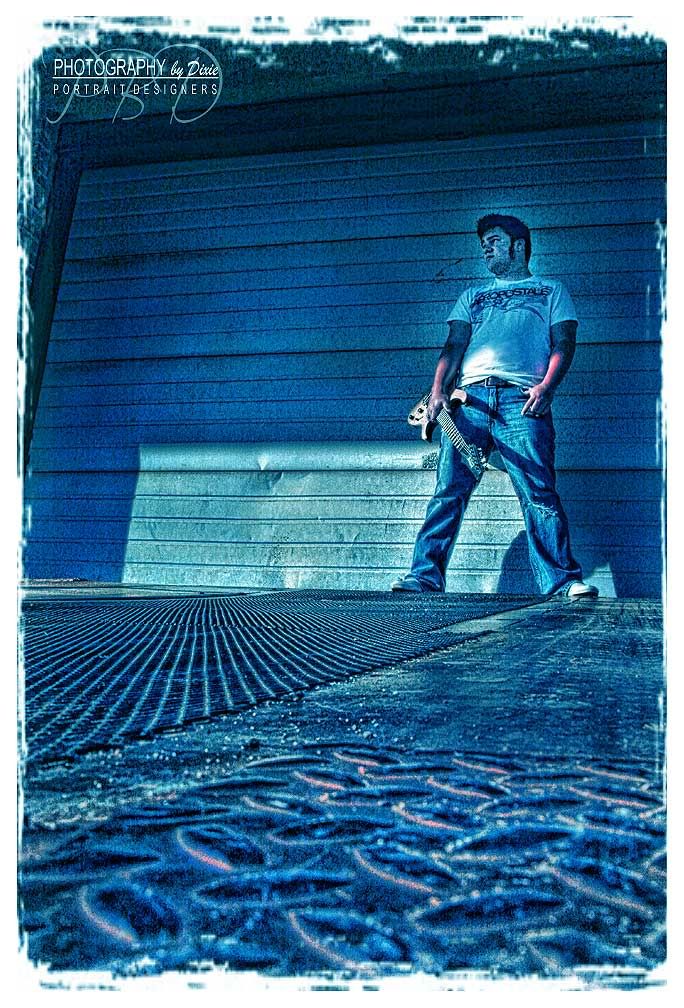 Reuben is an interesting guy. Laid back, low key, but dont be fooled, hes watching everything! He plays guitar in a Christian band and seems more like a college student than a high school senior. He brought his adorable Dachshund CHUI! Chui was about the cutest thing Id ever seen and is like Reuben, laid back chill and sweet!

(once i got a bit too close to Reuben and Chui let me know to back off! LOL!)

I had such a great time with him. I decided to take him out in the heat (even though he hadnt signed up for that session) to get some pics outdoor and where did I take him? To the church that his grandpa had preached at! He looked at me like, "How did you know?" I didn't! I just followed my instincts. More pics to come later! Thanks Reuben, you were awesome!