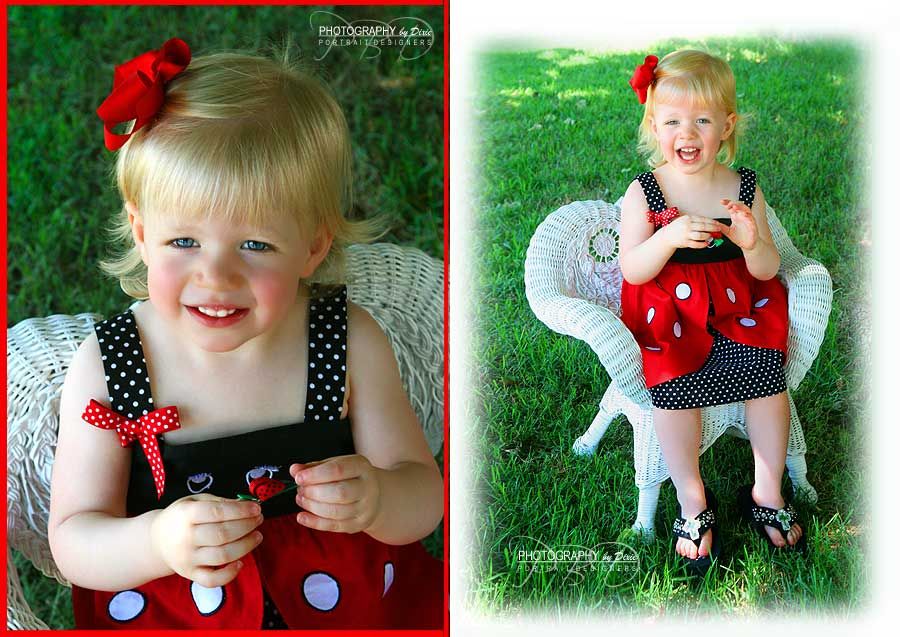 The other day my number one favorite family came in! The Hortons! They brought their precious little angel Holland in for her 2 year old birthday portraits!
I cant believe she is two! It seems like just a few months ago that she was born!
She wore the sweetest little LADYBUG DRESS! I had one similar when I was 5 and its so cute!
I edited the photos the morning after and thought I had posted them and then went on with my busy week, and just now today I was checking my blog and they never posted!
So here I am doing it again. SORRY HORTON FAMILY! I'm a GOOB sometimes!
Look at that beautiful blonde hair, blue eyes and pink cheeks. Just like a DOLL!
Shes turning into a big girl now! Was just a tiny baby yesterday or last week wasn't it?
Thanks y'all for bringing her in! Check out that sweet Pout below too. awwwwww
and Ive already framed this one of her! I love the surprised look on her face!