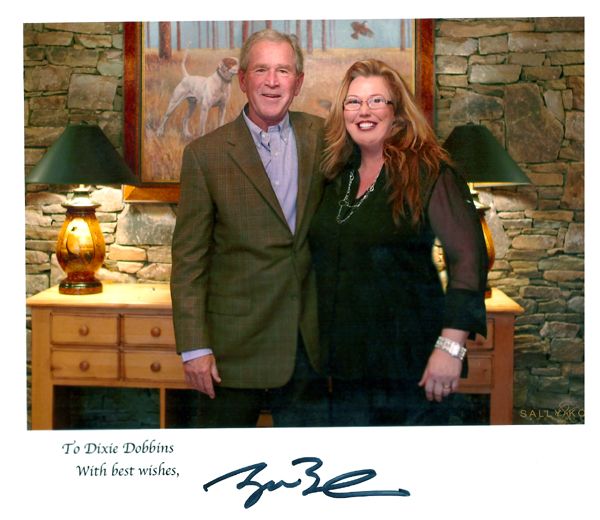 I just received my portrait in the mail, SIGNED by our 43rd US President George W. Bush! It was such an honor to get to meet, chat and photograph him at the lush Sage Valley Country Club in Augusta, Georgia!
Thank you to the staff at Sage Valley and mostly to Sally Kolar who selected me for this most wonderful assignment.
Each one of our clients are special to us, but it is quite an honor to be selected to photograph a former President. I enjoyed our small talk, off camera and his humour about growing up in West Texas. He certainly made me feel like I was the only person in the room.