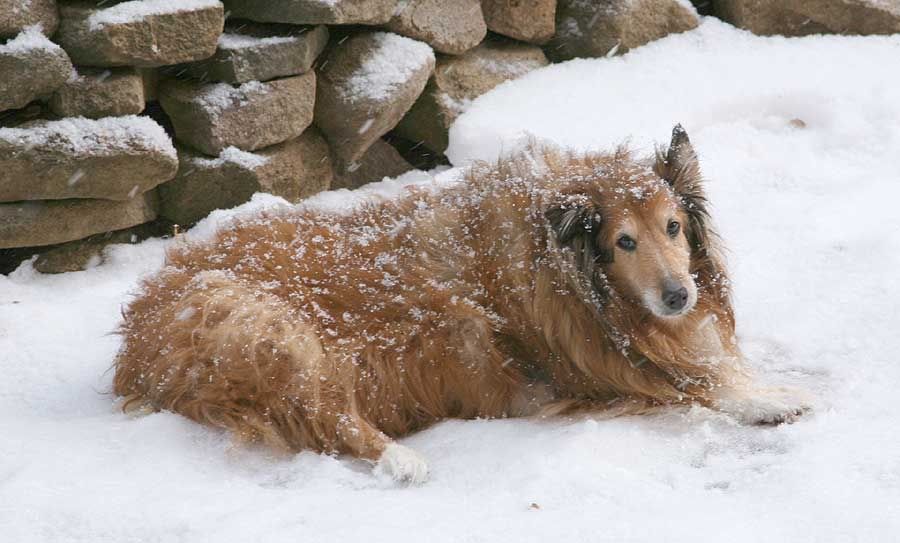 The last photo I ever took of our Beloved Ginger, Sunday January 8th, 2012 @ 2:33 pm. The day before she passed away.

Im so sad to share this with you guys, but our beautiful 13 year old Sheltie Ginger passed away Monday night at the Callfield Companion Animal Clinic at around 10:00 pm. Ginger was 13 and in excellent health, until we had left for a ski trip and she became lethargic and ill on the trip. Lets just say her bathroom habits changed and she was not interested in eating or drinking water and began vomitting too.

A few days there, We discovered one of her breasts was swollen and took her to the Vets office, where they put her to sleep and drained it and pulled a few of her teeth that were not doing well. She just never really seemed normal after this, she still would not eat, or take water and was very lethargic and sad. We had to force her to take her medication. We thought she would do better with time, but she barely survived our drive back to Wichita Falls. We rushed her at night to the clinic and Dr. Spears informed us that she was very very sick and that she might not survive. We just did not believe that such a beautiful and strong dog wouldn't make it and we were heartbroken when he called us shortly after leaving his office to tell us she stopped breathing. We think that since she couldnt hold down her antibiotics that the infection spread through her body very fast and gave her 105 degree temp. We have been devastated.

Losing a pet has been one of the hardest things Ive ever had to go through. I feel guilty for not fighting harder for her and insisting she get an IV for water and meds intravenously before we left new Mexico. I should have trusted my instincts. I think God gives us instincts and to "TRUST YOUR GUT" as a friend of mine says.
I have had a very hard time dealing with her passing. Ive had many friends lift me up and remind me that she had a beautiful life, but I cant help but just cry a lot because she was my best friend.

You see i moved my studio home 4 years ago and we built an addition and she was always here by my side. She was 13 and I used to take her to work with me at my studio sometimes too. She even came into some photo shoots. (Ive had a few people purchase pictures of themselves with her, when she wandered into a session!) Everyone loved Ginger who met her. She was gentle, loving and sweet and very very smart. Shetland Shepdogs are highly intelligent and intuitive. Our son was with me home from college and got to spend her last days with her.

I have photographed many pets and love Dogs and Cats. Ginger was very special and was always so kind to everyone. My mother who does not like Dogs, came to visit and was annoyed at first by Ginger. In only a few hours, she came to LOVE HER and told me that Ginger had ESP and could read her mind. Ginger knew my mother was in pain with her hips (about to have double hip replacement surgery) and Ginger sat by my mother guarding and watching over my mother during the days my mom was here. Needless to say, My mom Fell in love with her. Shelties are sheep herding dogs and they spend lots of time sitting and watching sheep and protecting them from any predators. This intelligence and hyper vigilance makes them wonderful dogs for children or elderly or anyone for that matter.

We will miss her terribly. I don't mind saying that Ive cried my eyes out for days since her passing and we are waiting to have her cremains returned to us so we can sprinkle them in the Spring in her favorite spot in our backyard under the trees.
I am always honored when people bring their dogs and cats for photo sessions, because I have so much respect and love for animals. The Love us with the most beautiful purest love there is.

Thank you for letting me voice this so personal story. I am actually taking some time off of work to grieve. I hope if you have pets, that you give them extra love for me, because you never know how much time they have left. Pet them, hold them and love on them all you can. Thanks for listening and thanks for your prayers. My husband and son of course are taking it hard as well. We bawled for over an hour after that phone call Monday night, even my mother in law. First I lost my father in law on Dec. 9th and my beloved Ginger on Jan. 9th. Its been a very difficult last few weeks.
Hugs and God Bless.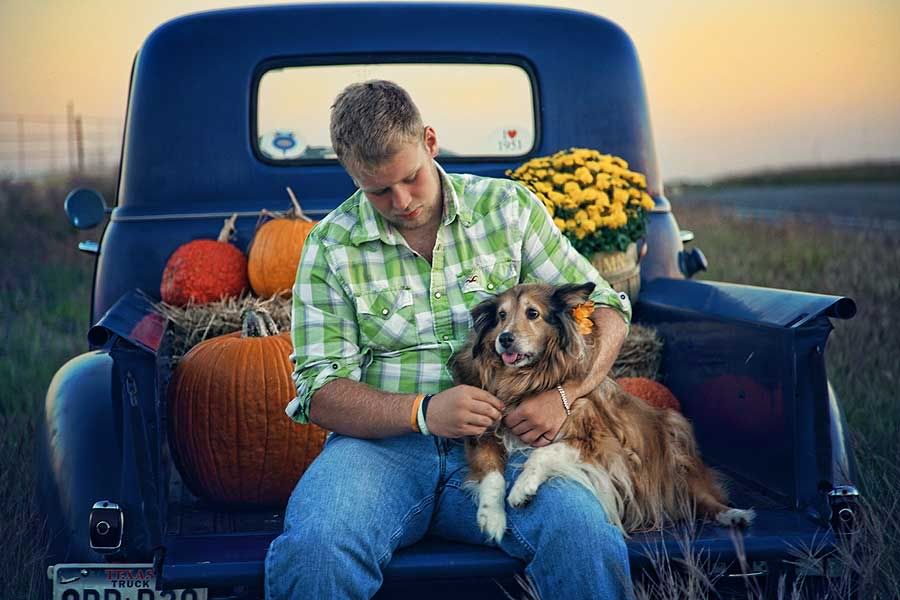 Our son Scott with her, Fall of 2010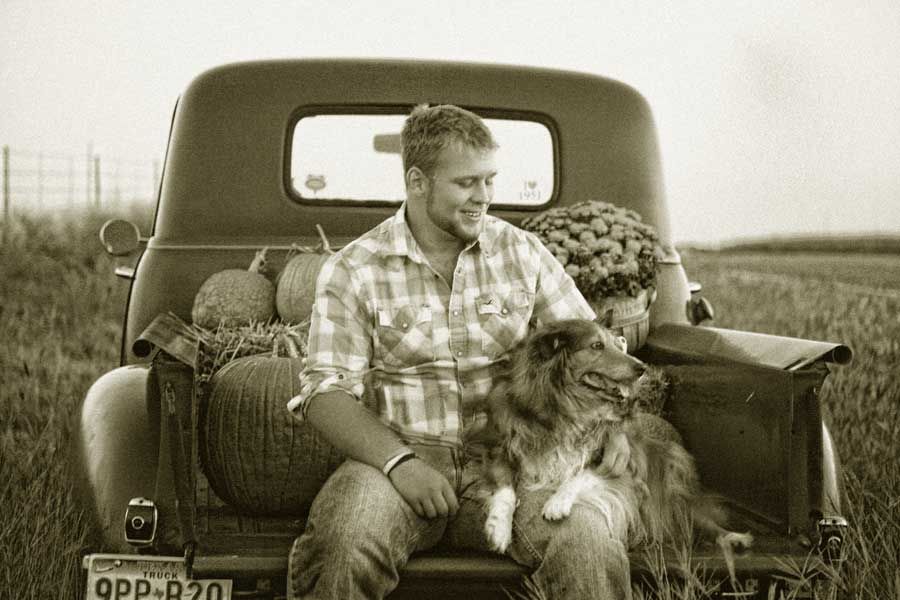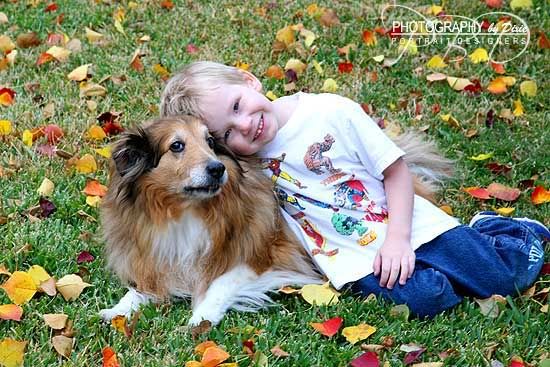 Our Grandson Aaron Scott lying on her, Thanksgiving 2010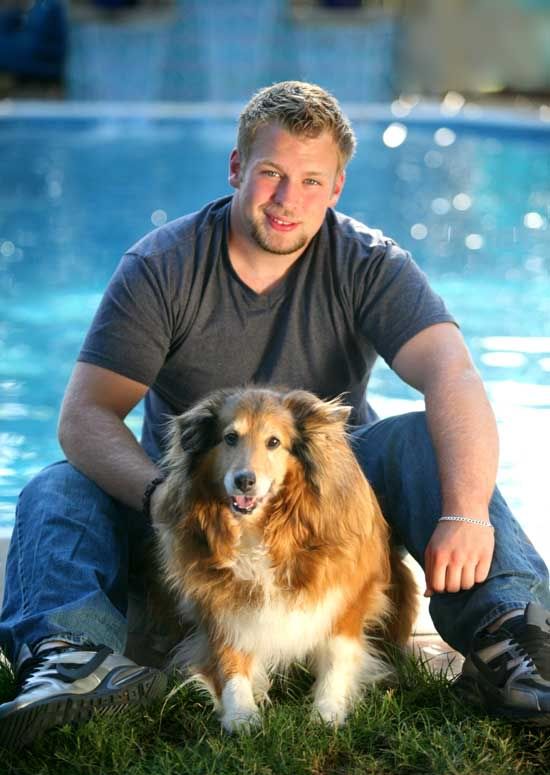 In our backyard where she loved to sit, and our son Scott. They grew up together. Scott was 6 when Ginger came to live with us a 6 week old pup. 13 years is a long time, RIP sweet Ginger, you will be missed. Here is a video I made of her just a few months ago for our son who left for College. I am sooo glad I have this video !!!