Wow, Last Saturday was my birthday and what a wonderful day it was! First of all it started in Decatur TX at our sons Powerlifting teams Regional Meet! 4 boys qualified to go to the meet and they did very well!
2 boys won First in their weight divisions! (Zac Romine and our son Scott) another boy Camron Senters won 2nd and our 4th lifter Brian Keksi won 4th and if he had lifted10 more pounds would of won 3rd! They did fantastic and we are all so proud of all of them. Our son also won 3 trophies in addition to a Gold Medal!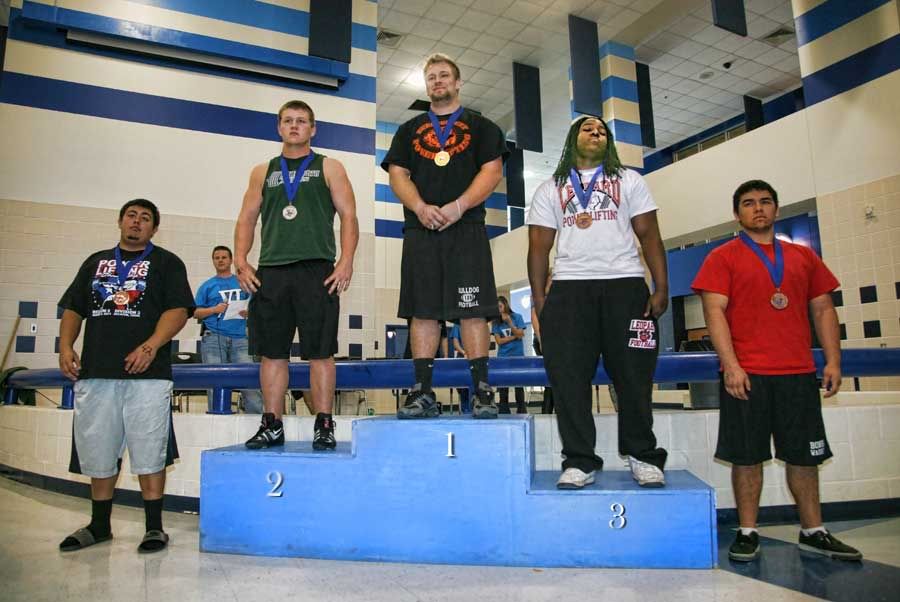 T
he other boys in this shot are from various regional schools. Thats our Scott on Top with GOLD!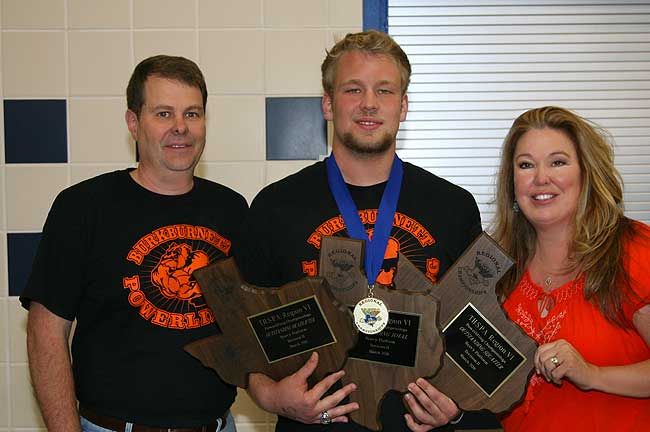 See the videos below to get a real feel of the meet! It was a great day, its been so fun with the coaches, boys, parents and everyone. Its like we one big happy family!!!