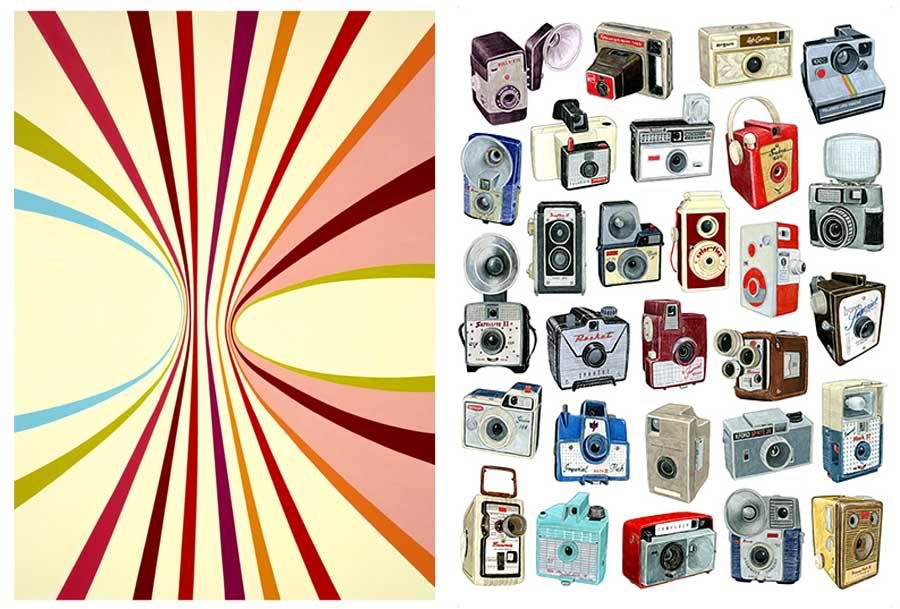 (Images above "Squeeze" by
Gary Peterson
)&("28 Camera Drawings" by
Christine Berrie)
There's

a great web site called

20x200.com

at http://www.20x200.com/ that sells beautiful art for very reasonable prices!

I've been looking at it for about 6 months. Very fun and affordable art work for your home. I cant get enough of art. To me art and photographs really make a house a home! Check it out, They have works as affordable as $20.00. Ive ordered the image above of all the cameras! By the way those

arn't

photos of cameras, they are drawings!!! I have a couple of those cameras, so its extra special to me!
Also speaking of art, I came across a wonderful new Gallery in town! Ill write more about it in a bit. Its Brad Jensen and its located downtown! More to come soon about it!


"Rose breasted Grosbeak" by Amy Jean Porter would look great in my daughters home!
To see it go here!

http://www.20x200.com/art/2010/10/rosebreasted-grosbeak.html