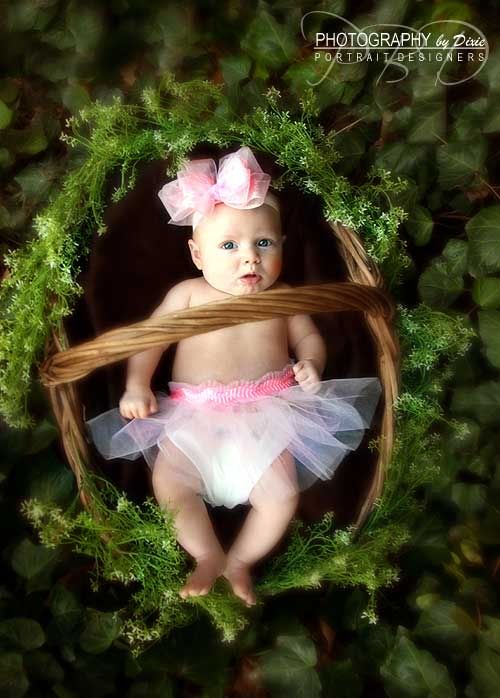 Today I got to take Brittons 1 month portraits. What a precious baby! This is the little sis to Holland who has appeared here on the blog over 16 times!

Britton was such a good trouper! She didn't mind the cool air and hardly ever fussess!Shes so sweet and has the tiniest button nose! Her mom and dad are my truly favorite number one VIP clients. In fact, their like family to me.
Thanks guys for bringing her in! Im ordering an enlargement of this pose of this for my studio wall. I love that sweet look on her face.