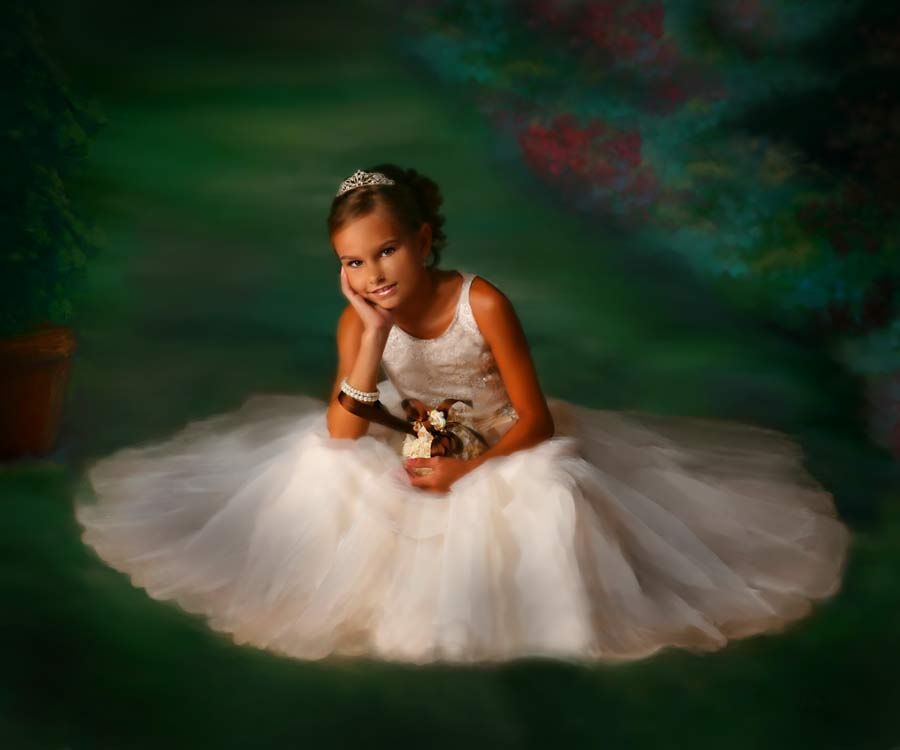 Oh I completely forgot to post this image of precious little Lauren. This is one of our famous Watercolor Giclee images! It is printed on stretcher canvas and is hand worked by me. Typically I spent about 8-10 hours sometimes up to 3 or 4 days working every tiny detail of these images.
I love doing them, as I have a lot of patience and I just get lost and so relaxed mentally while doing these. My father is a jeweler and he to can spend hours and hours and sometimes months working on something and refining it. I must get my patience from him! Well now that i think about it my mom too can spend lots of time sewing and working on things too!
I have ordered myself a large sample of this same image for our studio. You have to see it, touch it to really appreciate the beauty of them!