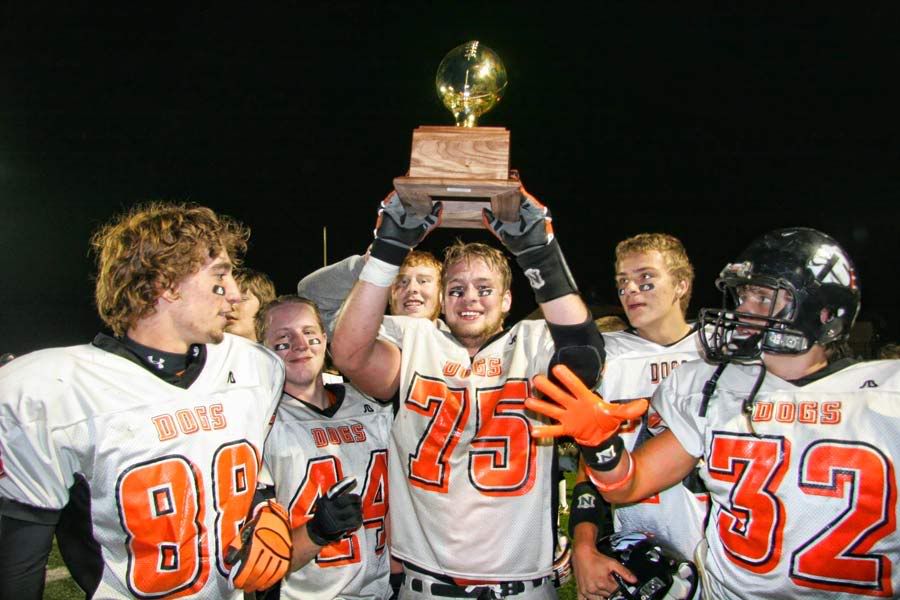 Congratulations to the Burkburnett Bulldogs for their big win Friday night in Mineral Wells against Burnet. They are the area Champions! It was an amazing game, with all the boys playing their best! I dont know what the coach told them, or if it was those Giant Steaks the Booster Club fed them Thursday night, but they came alive and won the Trophy.
It was amazing, Canon and Company Pulled it out! Ive never seen so much heart!
They are a great team, but they stepped it up even better. There were several interceptions and some amazing plays. Some of the most thrilling moments were made by Malachi, Temi O, Canon, Barnes, Isiah T, and so many others! Our son got 4 tackels a Sack and tiped the ball once. It was just on the edge of my seat the whole time! Heres the story, DRIVE TO STAY ALIVE!
http://www.timesrecordnews.com/news/2009/nov/20/drive-to-stay-alive/
Now they advance to the 3A Div. 1 STATE Quarter finals and play Abilene Wylie Friday night in Saginaw!