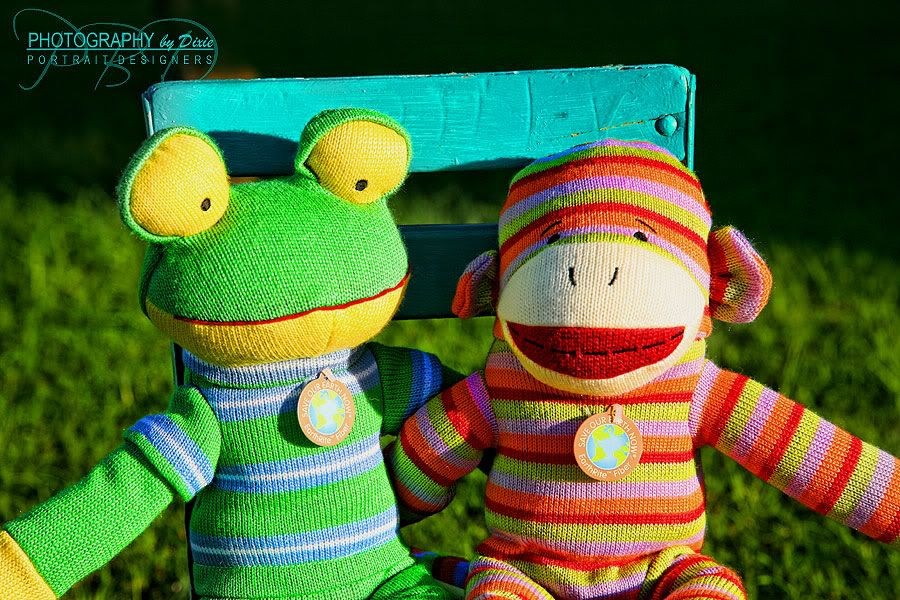 This afternoon when the sun finally came out after 10 straight days of cloudy weather and rain, I had to run outside and let it shine on me. (I needed my Vitamin D!) One of my appointments had to reschedule due to illness so I sat out back for a bit soaking up the warm rays.
Ive been packing for my trip to visit my grandsons this weekend and saw these two cute stuffed animals I got for them. I thought Id take a shot of them sitting in the sun too. Can you tell I'm giddy to go see them! I'm sad they moved from Wichita Falls, but they are between Decatur and Denton now, so its not that far!
Arnt these guys cute? I love sock monkeys, but Ive never seen one this colorful before. If you want to know where I got them shoot us an Email and Ill tell you! Email at the top of this page.
I got my grandson Aaron a monkey before he was born (hes 29 months old now) and he loved it, and he has monkeys on some of his bedroom items, and so I know he'll love this one too.