I had some time last night so I whipped up a batch of cupcakes! I'm going to visit my grandsons this weekend and so I have to bring them some "Lovin' from the Oven" from Grammie!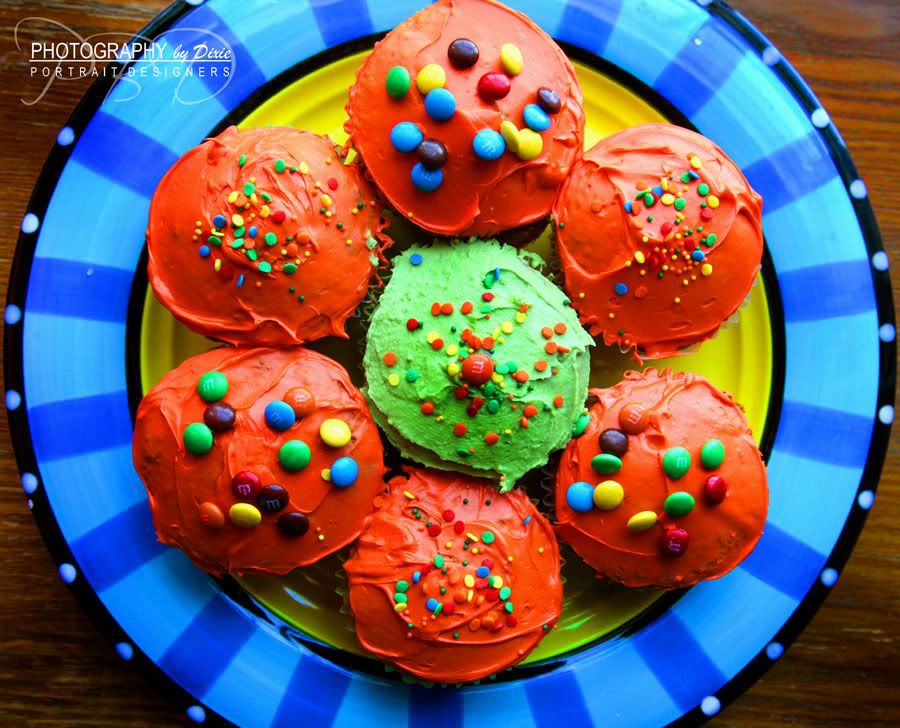 I wanted to make some Halloween ones, but I decided to wait to do those next weekend. These are just "funfetti" cupcakes, with the cake mix having rainbows of edible confetti inside.!
I admit, I had to sample a couple this morning with my morning coffee and they were delish!
I'm going to take some out to the football game dinner tonight too! Isn't it odd how the simplest things make us the happiest?
If you're feeling blue, whip up some cupcakes and decorate them with someone you love, or by yourself, you're guaranteed to be smiling in less than 30 minutes!