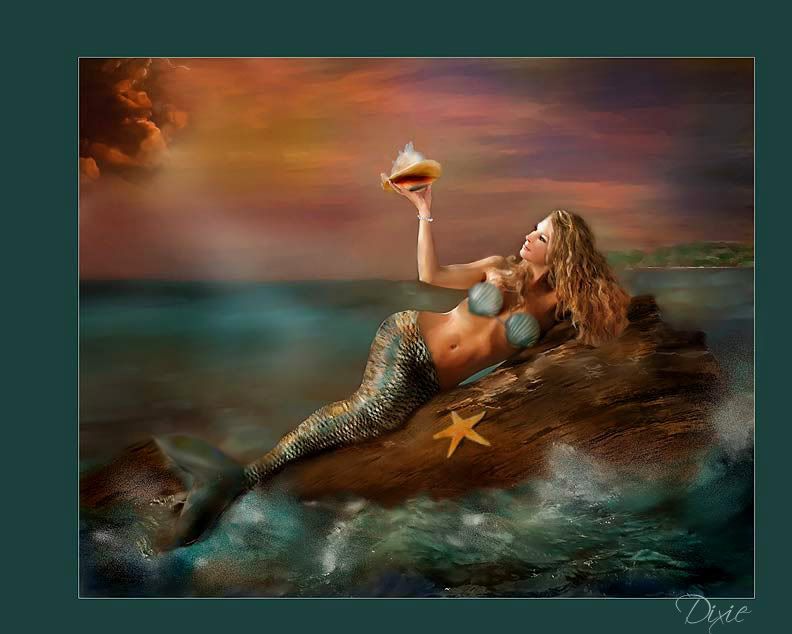 I dreamed this image the other night and I just had to create it. Thank you Belinda and Lauren for helping me! I am hoping it wins something at a competition I'm sending it to. Ill let you guys know. Thanks Bill for the help with a title. I love " Allure of the Sea." These are from our line called "Watercolor

Giclee

images" I actually wrote a book about how I do this and

I'm

working on a 2

nd

book and a DVD for photographers to create their own. They take about 4-8 hours to do, but they are breathtaking in person!