Love this family! Ive photographed each of the grandchildren when they were 6months old for our "BABY FACES" wall portraits. So adorable! This family owns several awesome shops in town, called MOSLEY TRADING COMPANY, Cadillac Cowgirl, and a few others. http://mosleyshome.webs.com/apps/photos/
They have beautiful furniture, home décor, clothing, jewelry, you name it! Unique Western items.
Anyway I was so excited when grandma asked me to come out to Henrietta to their beautiful homestead and photograph all of them together.
I cant tell you how important it is to do a portrait like this!
Every family needs a beautiful family portrait taken once every 5 years MINIMUM. (I recommend every 3 years!) She ordered a 16x20 on Strecher Canvas, it will be gorgeous hanging in their lovely western style home!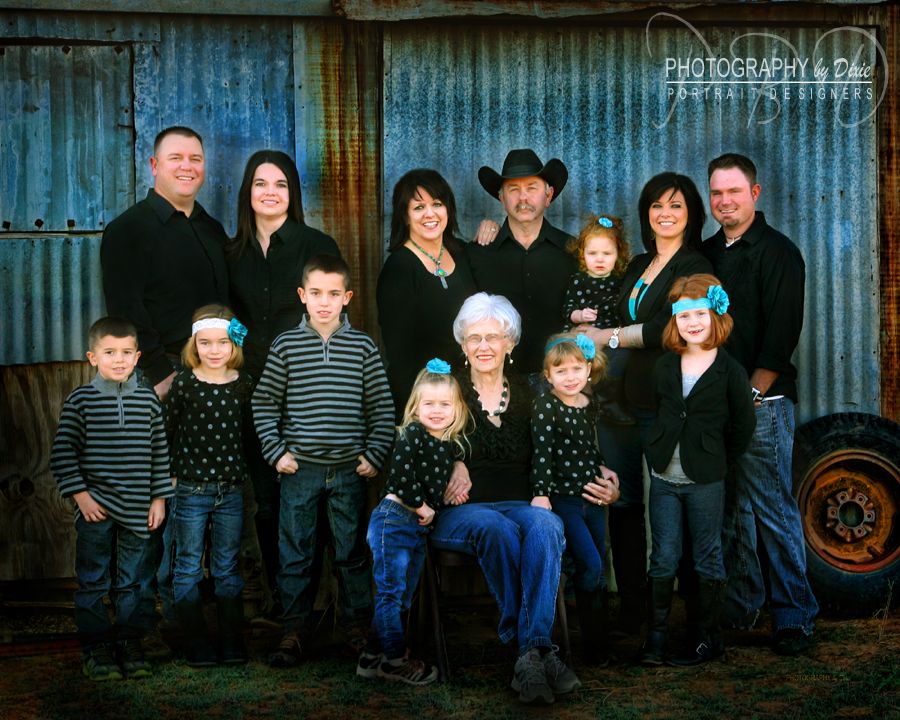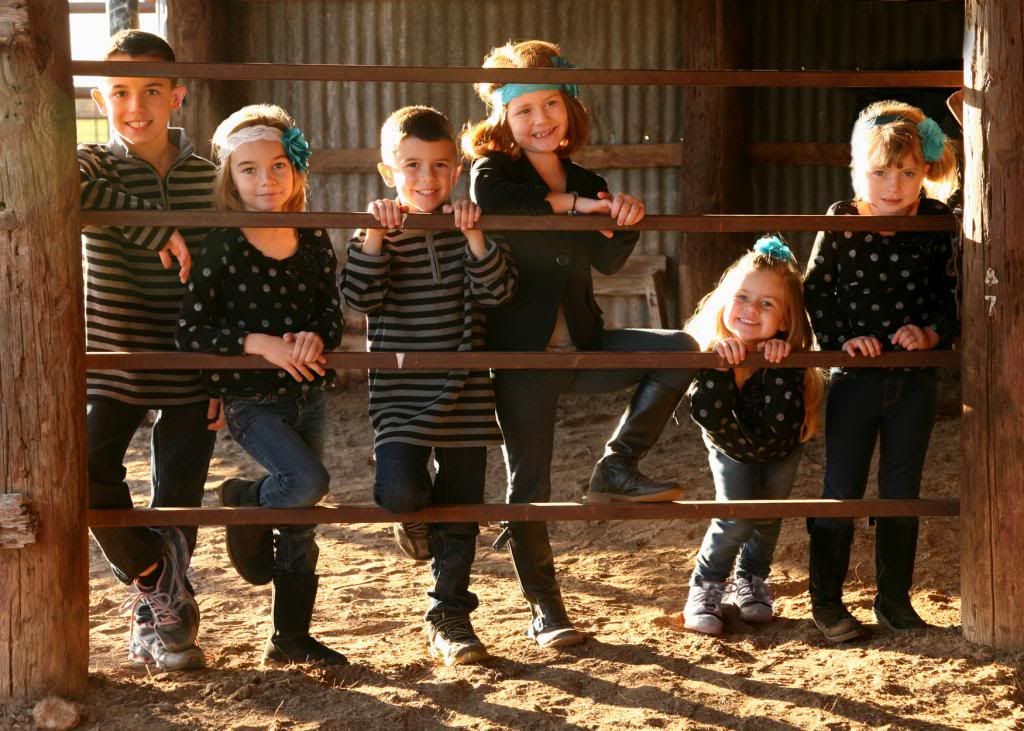 The sweet grandbabies! The youngest girl is missing, she was feeling grumpy that day. Arnt they adorable!?