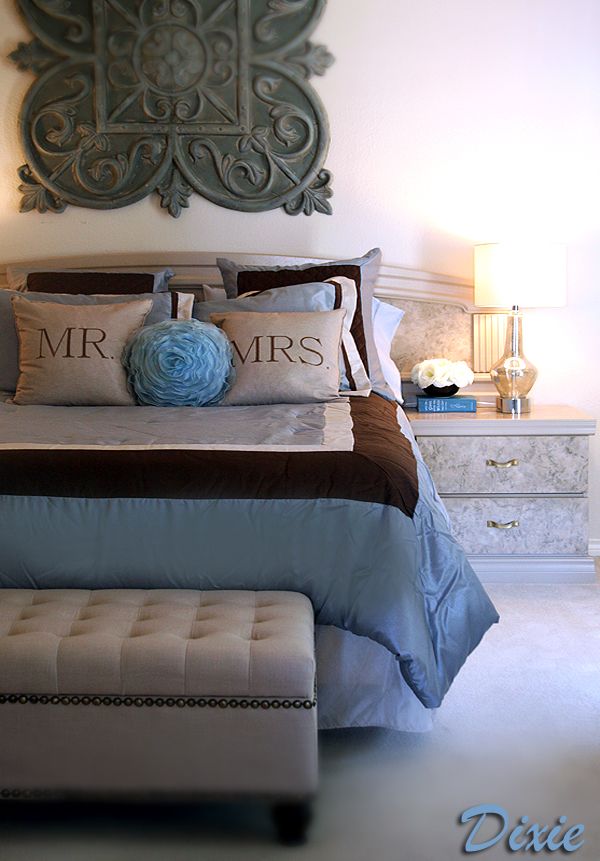 My husband teases me that I rearrange our furniture way too frequently and he comes home from trips and doesnt know whose house he is in!
So it was surprising that I went almost a year without touching our bedroom.
I am really fortunate to have 2 great housekeepers who help me keep things under control and one day when they arrived the house was already really clean, so I told them Lets rearrange my Master bedroom!
They are always great sports and so we did. It took us several hours because our furniture is so heavy!
Then after they left, I went out and purchased new linens, (Calvin Klein) a new silky comforter, dust ruffle, shams, pillows, lamps, draperies, wall art and candles.
My husband was away for 2 weeks for training and when he returned he was surprised!
He has been in a hotel in Colorado for 2 weeks so he was glad to be home.
The Best part he said was the new electric blanket, which was toasty warm and a surprise!
Its the little things in life isnt it?
Maybe I will keep it this way over a year. Although Ive been on Joss and Mains website today and im already thinking about a new headboard.... :-)
I love the Mr. & Mrs. Pillows, dont you?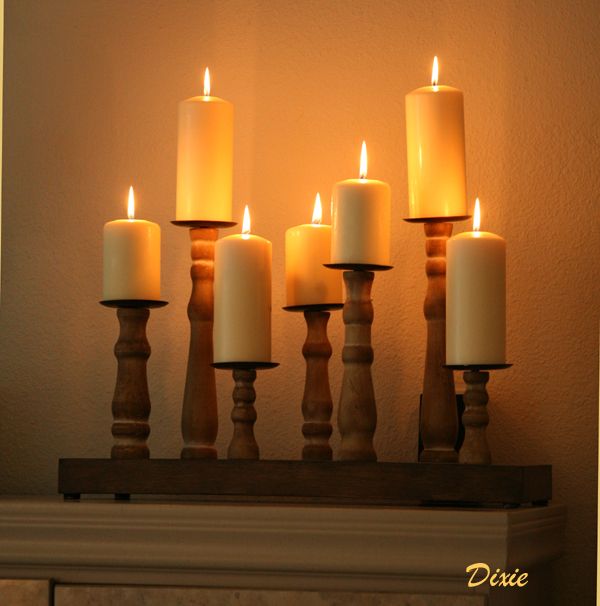 The candles and wall art are from Kirklands!