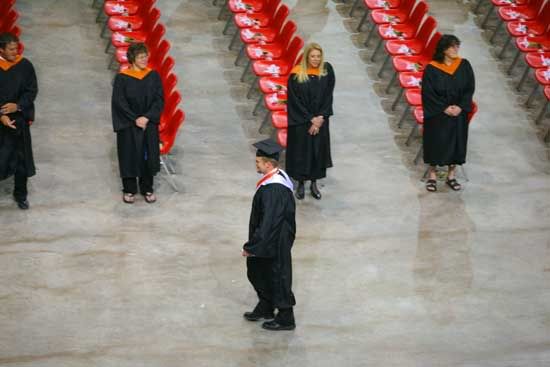 Making that long walk to the front of the room at the Kay Yeager Colliseum.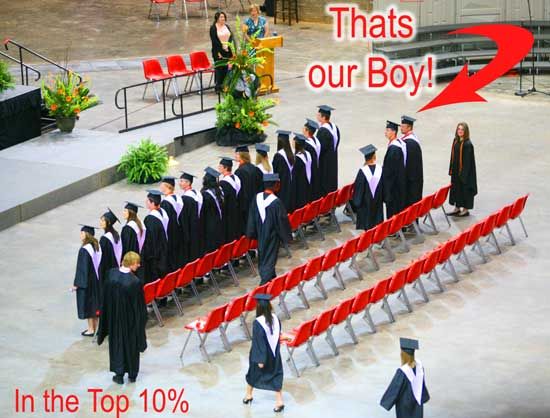 So proud he graduated #15 from his class of 170 students.
I was way up in the stands, but thanks to my 200mm lens I was able to get this shot!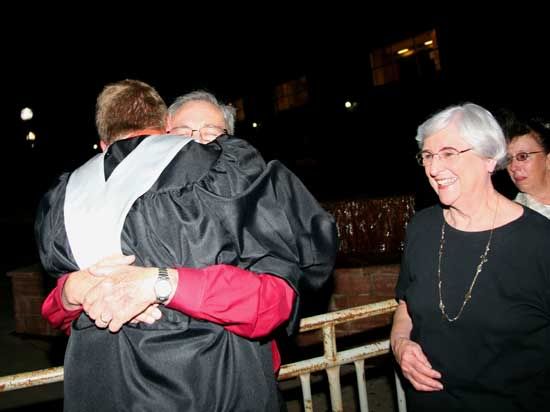 His paternal grandparents have been very involved in his life since he was born. they were so proud to see this day! We Love Jerry and Melba!
Proud mama and her boy! (thats me!)

Later at home we had family over including my grandsons for some cake and lemonaide! (and Fajitas my husband grilled!

Scotts girlfriend Amy wanted her piece of cake to be Scotts face. lol!