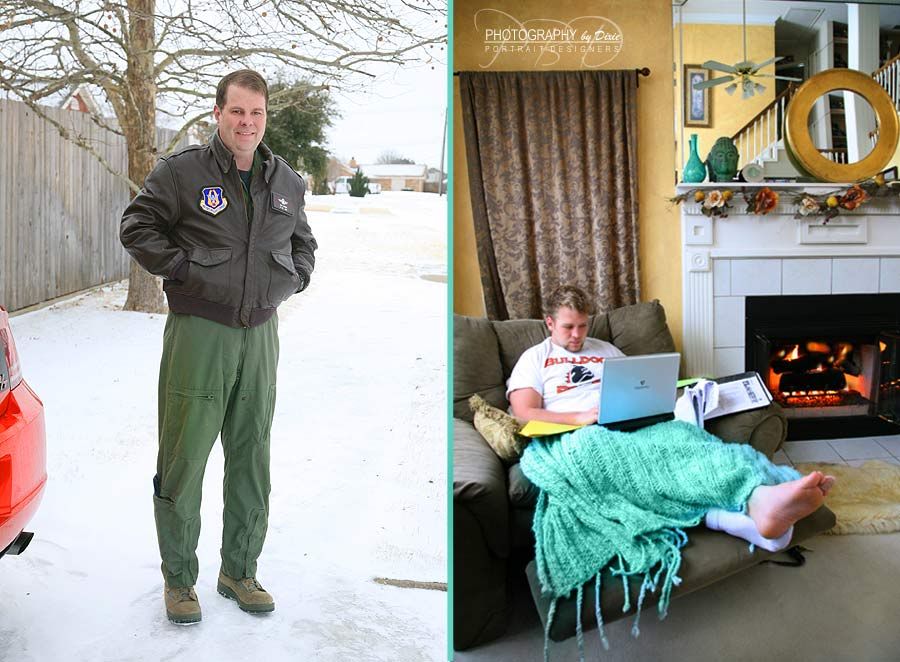 Wow, this Cold Front here in Texas, has really been something. 5 days cooped up in the house has been really unusual!
My husband actually found a way to get to work on Thursday and Friday! He was the only pilot in his squadron to go! Heres a shot of him going to work and our son writing a paper at home. (See the smashed toe?) He dropped the weight bar at the gym on it and got 5 stiches! (and he was wearing shoes! Thats how heavy it was!)
All the canceled flights and schools shut down. It was fun the first day and the 2nd day but its getting a bit old. thank goodness for Facebook and the internet!
The studio has been closed for obvious reasons. Our office manager , Jackie had a minor accident on Tuesday and we decided that it wouldnt be wise to open and take the risk of anyone getting hurt.
I hope you all can make some warm stews, and spend time with your kids! We are going to play the Wii game to try to get a little bit of exercise.!
Take care and stay warm and be safe!