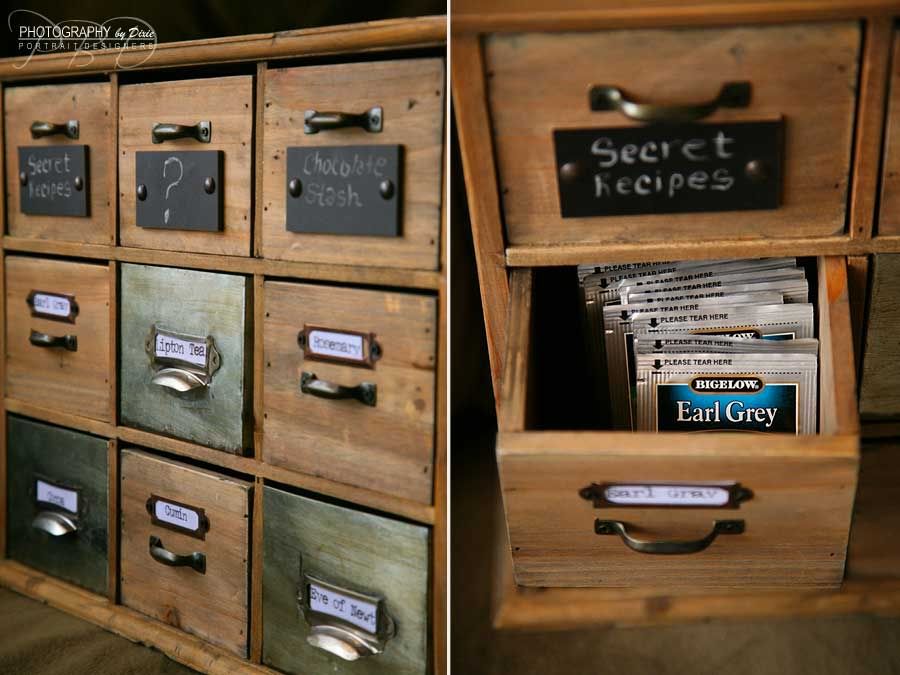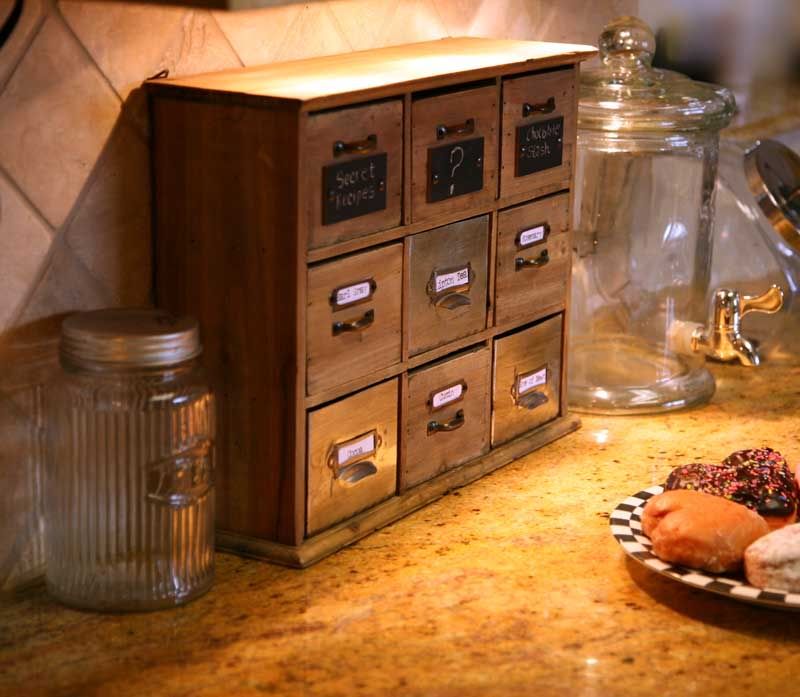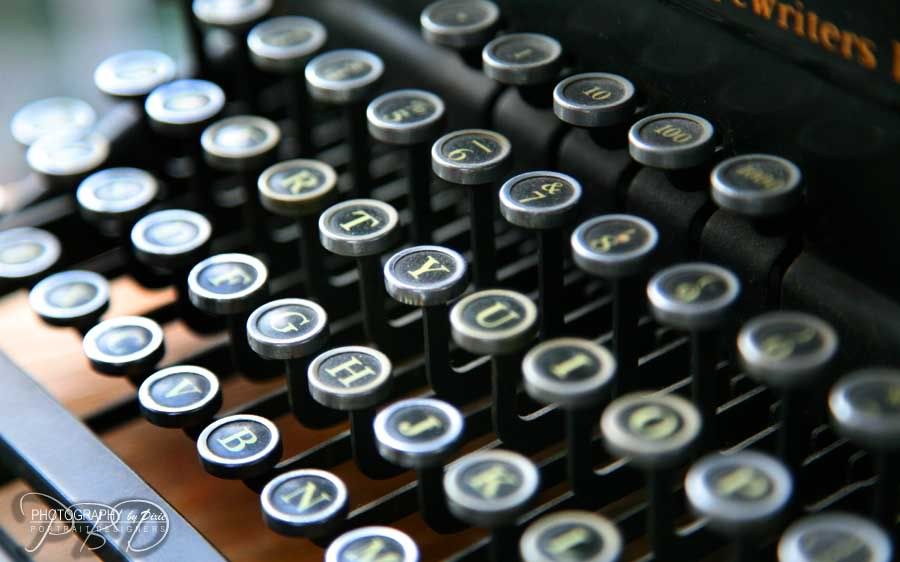 I'm a sucker for anything that organizes. When I first discovered the Container store in Dallas 16 years ago I went nuts! I love to have a "home" for things. Im not naturally organized so I feel like if I find something that will give my things "a home" then it will automatically make things more organized.
But I had to have a place for my beloved Earl Grey tea and my Eye of Newt (Just kidding).
I typed the labels on my vintage typewriter. Too fun!
I got this at Hobby Lobby. I LOVE IT! Its so me! Oh and the Valentine Doughnuts? , There just there to make your mouth water! :-) Have a great Sunday!