I absolutely love Dr. Seuss books. I grew up on them, and I think they are why I fell in love with reading as a kid.! My daughter and I are still working on her home, we are currently working on her youngest childs room, AARon, who is 3.
So what better artwork to hang on the walls, than good ole Dr. Seuss?
I found a great book at ROSS, (I didnt want to cut up one of his treasured books) and got some affordable frames and framed them up!
I got the frames at The Dollar store for $4 a piece (8x10) and spray painted the frames, then sanded them down and applied 2 more coats of white paint.
I made my own mats from sheets of white paper (Going to get better mats in the future.)
We havent settled on a color scheme for his room yet but I know bright colors of yellow, Orange, Turquoise will be part of the scheme.

I tried to find some good white frames in town and couldnt find any i liked so i just made my own. What I like about these is there are two parts to it, so I can spray paint the wood mat that sits inside the frame a different color at a different time!
All this only took a couple of hours to paint and sand and dry and assemble the glass back on.
and Viola! Custom artwork for an oh so special grandson!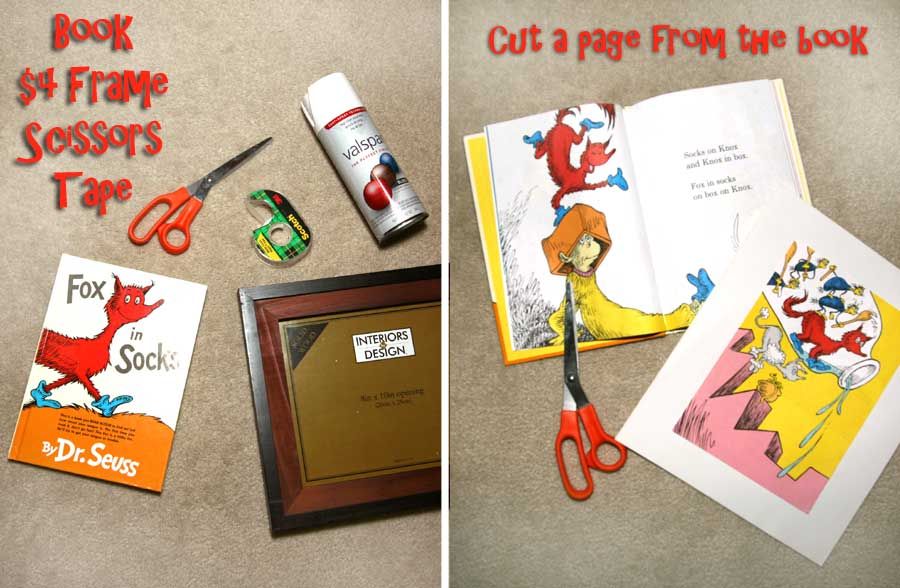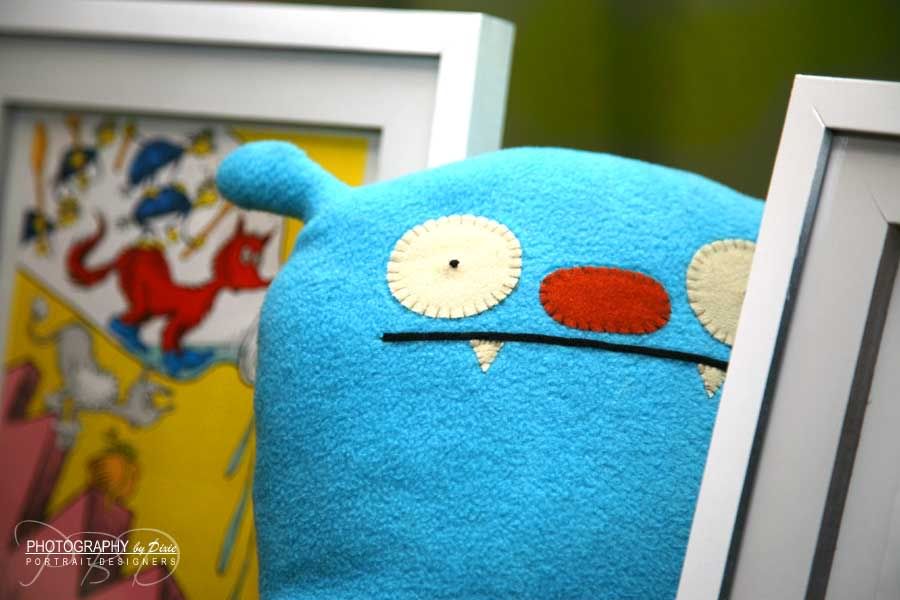 The stuffed animal I got today at Hastings. His name is "BIG TOE."They are called UGLY DOLLS and all the rage on design sites such as Design Sponge, 6th Street Design, Apartment Therapy, etc.
I am going to get him more! My grandson is a fun, wild, and energetic kid so I know he will love these crazy characters!
Check out the site to see all the different ones they have! http://shop.uglydolls.com/home/index/322.0.1.1