Im such a Goob sometimes! totally forgot to blog the portraits of this special family!
Each fall I have a special day in the park in the fall foilage. The Laster family was one of my appointments that day. I drove my 1951 Classic Pickup "Lucille" to the park so I could haul some hay in it and I accidently popped the clutch and then my truck wouldnt start.
I was worried about being late to my appointment with the Laster family and couldnt get it started, when they pulled up behind me and recognized me from my web site.!
They were so sweet, they even got out and tried to push start my truck for me, while I put it in first (a neat trick my dad taught me.) Thats the nice kind of people they are! What a handsome and adorable family.
They were so kind to me and said they read my blog all the time. How could I be such a goober and forget to Blog thier portraits? I think Im getting forgetful in my old age.
Arnt they adorable? You could just feel the love and joy in the air when you are around them. I got a bit teary eyed because when I met the Grandpa, he looks so much like my dad and they are only one year apart! (82 years young!)
And look at that precious baby girl. You can really tell good parenting by how the children act, these kids are happy and sweet and well mannered. Even the dogs were great (and those are Labs!)
I have a portrait of this family in my studio and it makes me smile every time I see it.
Im so thankful to God for the wonderful special clients he brings into my life. I feel like their families are my extended family.
Thank you guys for entrusting me to be your photographer. I cant wait to see you again.! :-)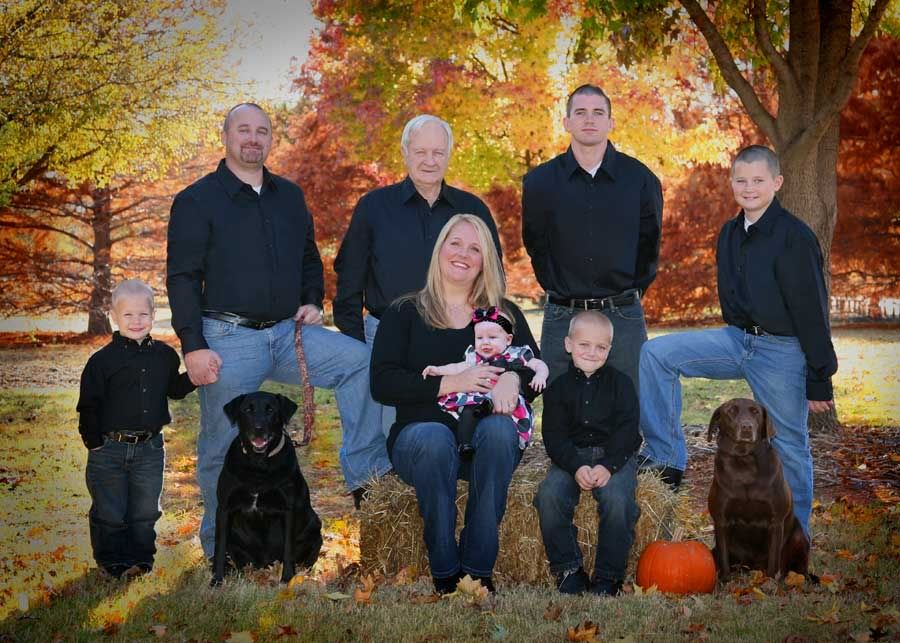 Honestly arnt these boys the cutest? I wanted to scoop them up and kiss thier cheeks!

Grandpa and his grandaughter. Whats more tender than that????