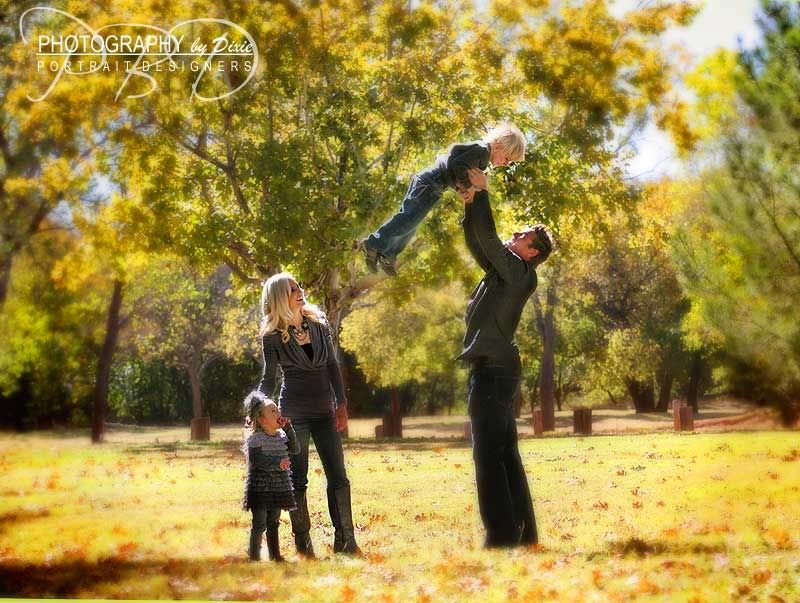 We are starting our Famlies in the Fall Leaves Promotion for next Sunday, November 14th. Call us and get on the list! Session fee is only $25 and you get 30 mins of photography, bring your pets, bring your husbands, bring the kids, dress up or down! Suggestions include jeans with Black shirts, or with Turtle necks in colors of Rust, Olive Green or Pumpkin!
The Morris Family of Denton got a jump start on it and we got some beautiful portraits!

Wear white shirts too with Khaki pants or in your favorite Jeans!
This is our annual special we do each fall. Limited amount of session times available before the leaves are all gone!
761-5111 and leave your name and number and get on the List! Yea! We will also have a few week night sessions available too. Sunday Nov. 14th. Location To Be Announced.