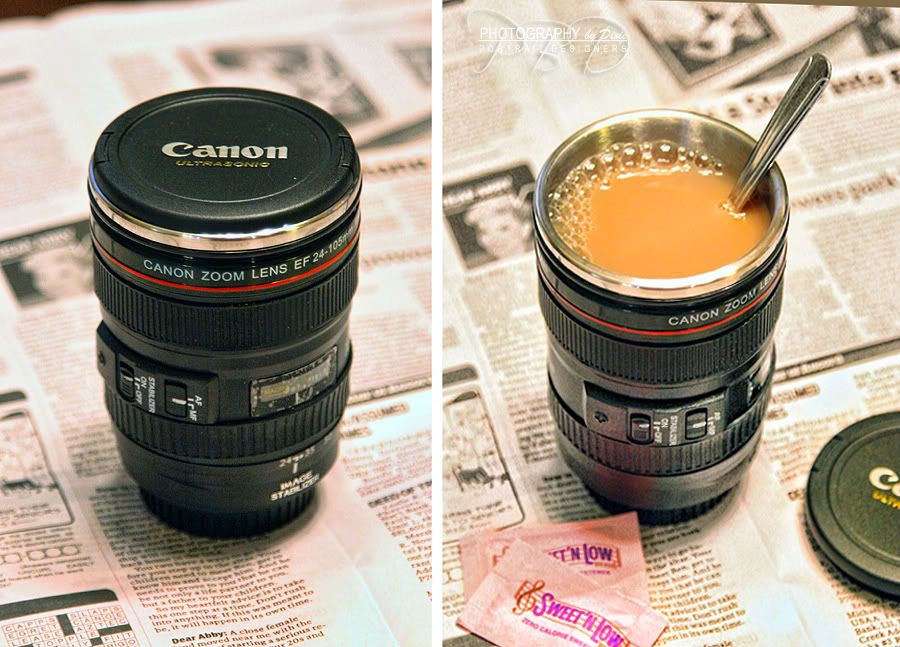 Good morning! I just wanted to share with you guys my favorite coffee cup. Im always saying im going to take a photo of it but never get around to it.
So heres it is. I ordered from one of my favorite sites called PHOTOJOJO!
http://photojojo.com/store/awesomeness/camera-lens-mug
It's amazing with detail. Even the lens cap on the bottom. The inside is stainless steel and its lightweight.
You should see the expressions I get when I take it with me someplace. I get lots of double takes!
It's cloudy and raining here this Friday morning, so its great coffee drinking weather.
Hope you all have a good weekend!