Hi, I just wanted to write you my dear "Dixie Blogstalkers" and let you know whats up here. It's summertime and since our son is a Senior now (our only son) and we have 2 wonderful grandsons Ive been making them a priority this summer.

I cut my schedule back and have been doing more for my family and less for my business. I love the saying "No one on their death beds ever said I wish i would of spent more time at the office." We love to travel and relax in the summer. My husband has a super stressful job at Sheppard AFB, as a pilot, instructor and he travels 25 weeks out of the year all over the world as well. Needless to say our time together is precious right now
.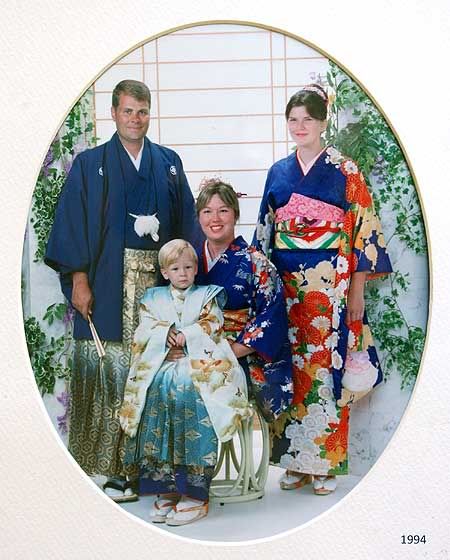 We went to a Japanese owned Portrait studio in Japan before moving to Wichita Falls. I too pay Photographers to take our portraits.(although Japanese studios are very very expensive! Much more so than US studios!) This is when Scott was 2 and our daughter was 13! Time flies!
Our only son is going to be a Senior this fall. The signs that he wont be around much longer all all around. mostly by the mail we receive from Universities wanting him to visit and the phone calls.Hes looking at A&M, Penn U, Georgia Tech, SMU, etc. etc. etc. his grades are top notch as are his football skills and we have less than a year left to be with him day in and day out.
The studio is still open 4 days a week and we have staff working, but we've slowed our roll down a bit with the high temp days and the lake calling us all. For 14 years I worked really hard every summer. Taking almost every wedding, family, high school senior who called. Ive been referring a lot of sessions because I know where Im needed right now. Im still shooting up to 9 sessions a week, just not the 20-25 that I once did for many many years.

Don't stop calling,we love you dear clients, but we intend to pick things back up in Sept and October and get going for Christmas with the full steam ahead mentality we've had for the past 14 years.
Thanks for understanding and following along. My husband is getting ready to go on a big trip to ASIA for the US Air Force and will be gone for a few weeks and hes going to go see our first home we had in Okinawa Japan while on business. I wish I could go! I miss those days of being a newly wed and living in our cute house on the hill overlooking the east China sea and the Islands off the beautiful island of Okinawa.

But alas, motherhood, grandma-hood and business owner-hood (haha) won't allow it.
I hope you all are having a wonderful summer and trying to take time for your families and friends.
It's truly my favorite time of the year!
thanks for listening,
Stay in focus!
Dixie