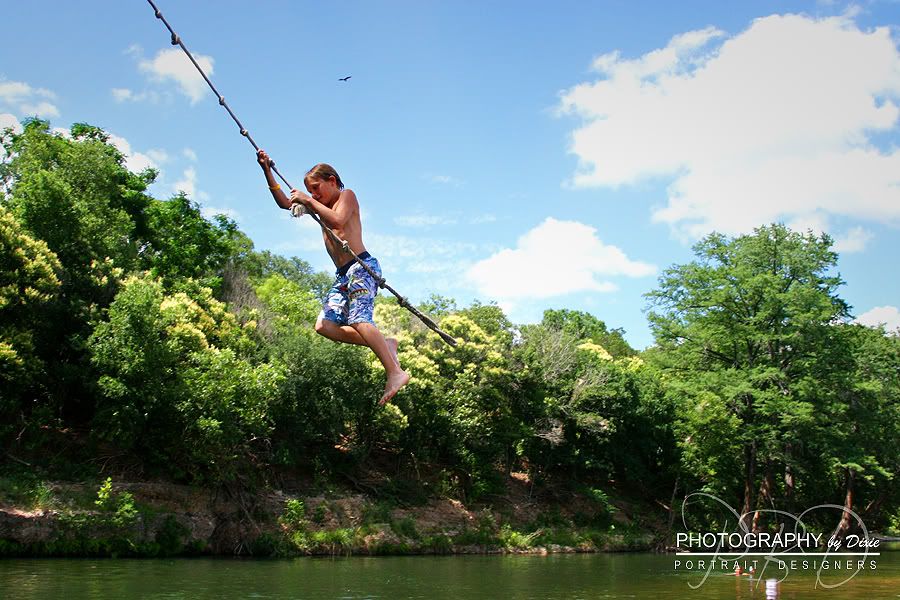 We are on vacation and we have one of our grandsons with us. The last two days we have gone swimming in the Guadalupe River near Bandera and Fredericksburg! We have been coming here for the past 13 years! Our grandson loved the tree rope swing!
Our son taught him all the fun tricks and things that hes done here since he was 4.!
Today we are going to Sea World! Its so much fun to see things through Tristans eyes. I love how his eyes light up and the smile on his face when he sees new things and places!
Its beautiful down in the hill

country

, we are currently in

Fredericksburg

TX right now, I love this part of the state!
Here are a few snaps of our grandson with sights along the way. Our staff is in the studio and taking care of things while we are gone. We'll be back soon.