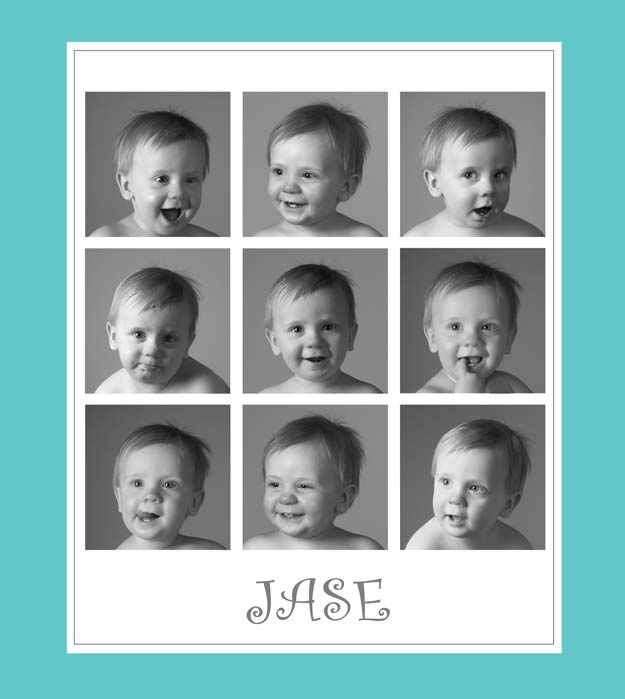 I absolutely love to do these types of portraits! I started doing these in our area back in 2000 when I first went digital!
They are so much fun! Jase was a cutie pie, he performed right on cue and gave us the cutest faces. I have some tricks to evoke out different expressions, you don't want to have just 9 smiles. He was so much fun. Im making one of these for my grandson this weekend.
Thanks Jase and Krissy, it was a blast!