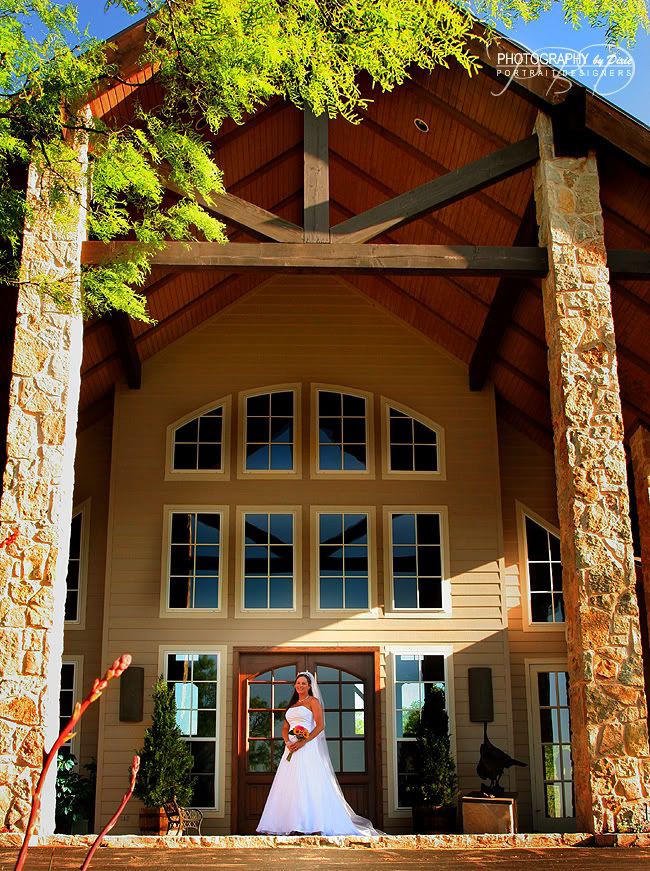 One of my favorite things to do is to photograph beautiful people in beautiful places. Its my passion for sure! I love architecture, and homes and gardens. So I was thrilled when i got to photograph a beautiful Bride at a private estate about an hour and a half West of Wichita Falls. I wish I could show more, but I don't want to give away the details of the dress, etc.
This young lady is so sweet, i photographed her sisters wedding a few years back and they are the nicest people. This brides dress is gorgeous!! The fabric is something Ive never seen before and the details are fabulous. I chose this image to protect the details, but I just had to blog one photo!
The home/ranch / estate was fabulous! The timbers, and rock and the layout of the home. It is perched high on a cliff side with a giant lake in front and waterfalls running down the front where they settle into a pristine lake out in front of the property. Everything was beautiful!
Thank you C. and S. for the opportunity and for letting me capture the beauty of both C. and the ranch. Ill post more pics after her wedding!