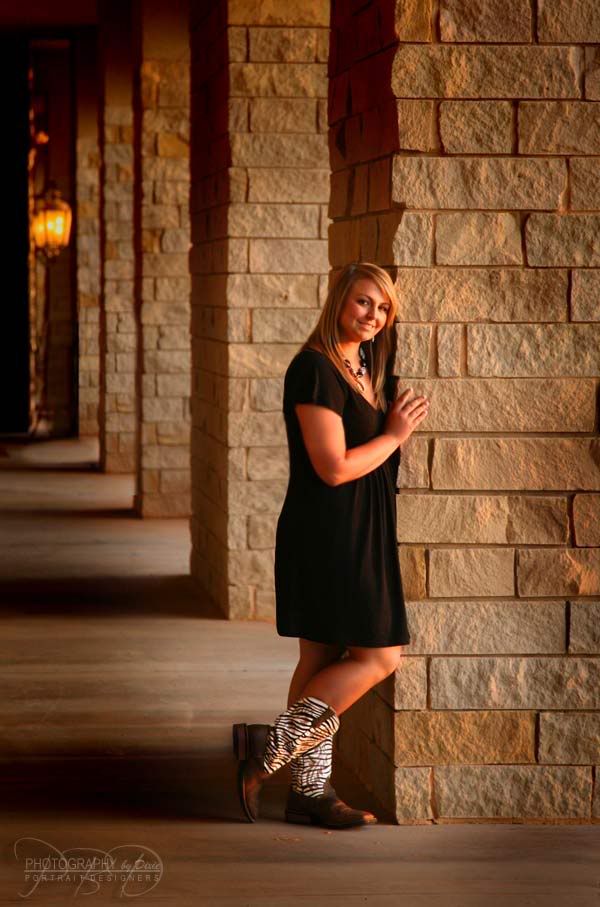 Today we finished "round two" of

Kelsey's

Sr. Portraits. Wow, we got some great images. I love taking shots with the sunset in the background. For those who might want to know how to get this effect. What you do is meter the sky and take note of the settings, then using a ETTL flash, and then dial in your aperture and shutter speeds based on the previous reading on the manual mode. Then recompose and shoot. You will get the rich colors of the sunset this way. Ive been doing it since my first class in 1989 and it always works like a charm!
She is so sweet and so much fun. Can I say Kelsey loves Zebra print? She has more Zebra print items than anyone Ive ever seen! Even her seat covers of her car are Zebra print! I found out that she is German when I gave her some German chocolates my husband brought back from Germany and she recognized them! Shes adorable and has the most beautiful brown eyes! Thanks Kelsey, I had a great time with you!