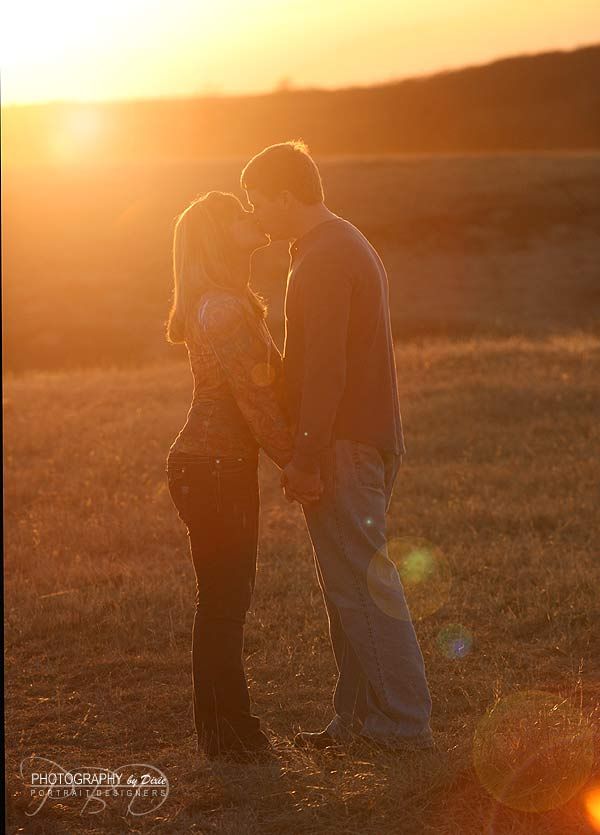 While we were out photographing Allison , on their Ranch, I wanted to get a few with her boyfriend Phillip as well. What a perfect beautiful day it was. Warm and beautiful.Then we came upon this scene below.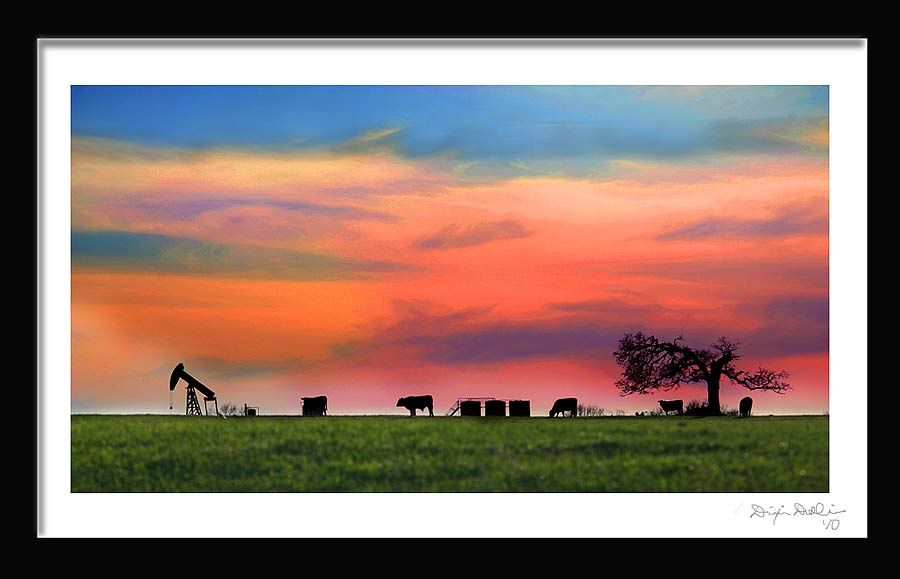 I know this image looks fake. But It was real! I had 3 other witnesses. I saw this scene and had to pull over and capture it. Its so TEXAS! The Pump jack, the cows, the tree, the winter rye grass.
THE GORGEOUS SUNSET.
When I'm in the country, I can Exhale. I can really breathe when I'm in the country. My Friends tease me because I love the smell of cow manure! Okay, not dairy farms or feed lots but a little cow manure smells good to me! (DON'T LAUGH) I also like the smell of skunks! Who admits it too? Okay not all skunk smells, but when a skunk is far away. Theres a certain familiarity to it. I think I do because it reminds me of traveling with my dad out to the west Texas desert to look for arrowheads. It was time with I'm and so i associate it with joy. My friends, Allison, Gerri and Phillip were laughing at me, but they know people who do too! Maybe its my Indian heritage, I'm sure my ancestors smelled more than their fair share of skunks. But to me it makes me happy! I don't want them under my house though! I'm not the only one read these links!
http://www.dana.org/news/cerebrum/detail.aspx?id=1428
http://withoutwax.tv/2009/03/28/i-admit-i-like-the-smell-of-skunk/