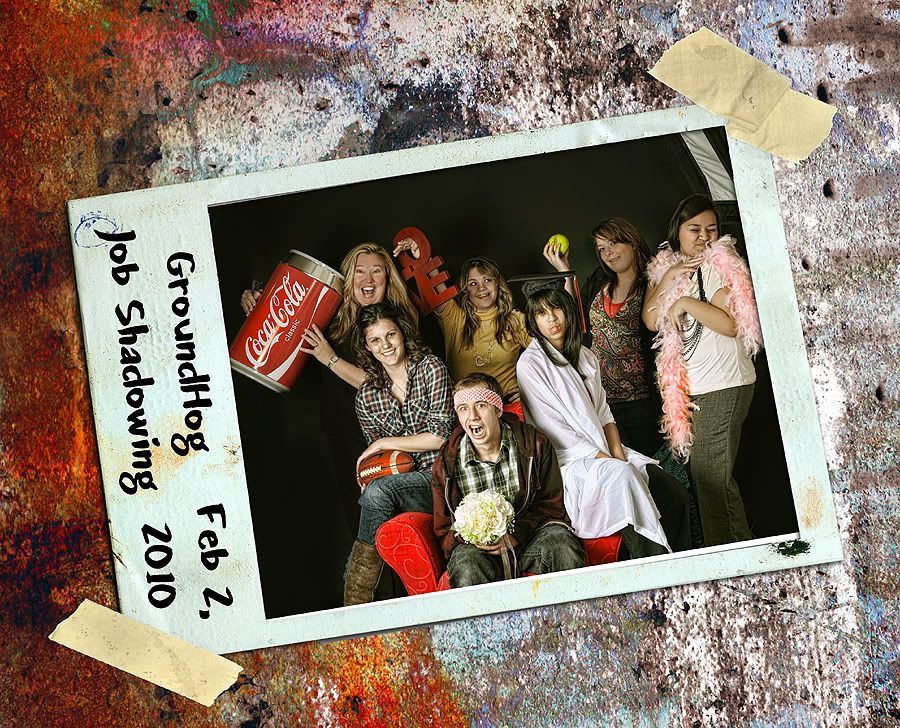 Each year, for several years, maybe about 6 or 7 years? I have been hosting students at my studio on Job Shadowing GroundHogs day. Today I had a great group of students, 7 students came (one didn't make it) and we had a great day. They were a super bunch of students and great questions for me, and by lunch time, we were all fast friends!
I taught them the basics of exposure, shutter speeds, aperture, exposure lighting and then I taught them the 5 basic types of lighting. We used Shelby as a model, (Great bone structure!)
We had a delicious lunch at El Mejicano and then afterwards I taught them some Adobe Photoshop retouching tips and pointers and we wrapped up the day with a Group photo session! Minus one student, Chris, who left at 3:00. A couple of students even stayed until 5:00 and Im considering offering them internships!
Thanks Guys, you inspire me and made me laugh so much my Abs are still sore!