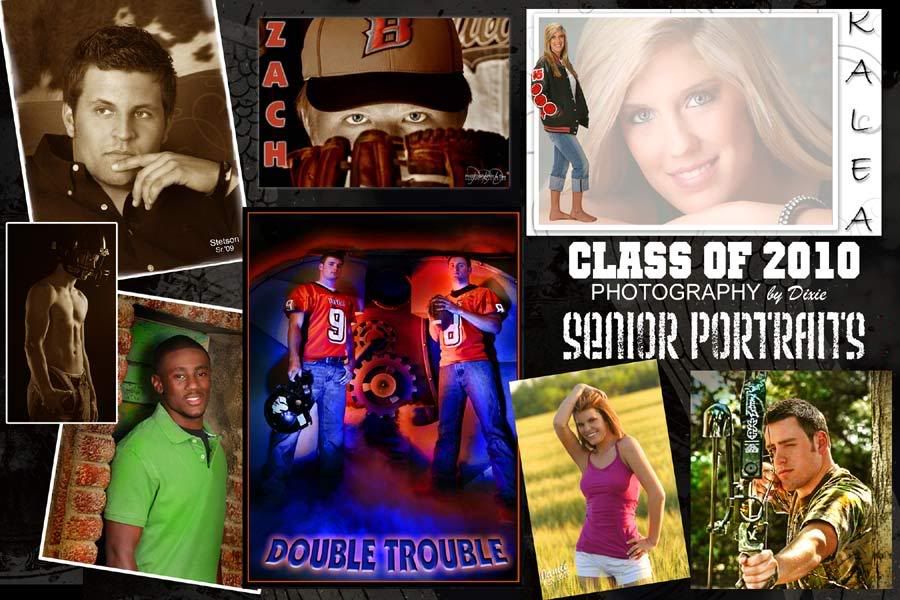 We are having a Sale on our Sr. Portraits! Get 50% off your Session but you must call or email us by Feb 1st to get in on this special. We will also give you a slide show for your iPod or Dvd player of some of your images also, but you have to call us before Feb. 1st.! We only have about 25 session times available before the cut off date of April 15th.
CALL 940-761-5111
You do not have to be photographed by then, just get your name on our Calendar by then. If you cant get through on the phones then e-mail or texting is the best way. Email to
Pdixie@sw.rr.com
or text I want a Sr. App to 940-642-1772 with your name, phone # and school you attend!
Thats 50% off your session & a cool slideshow for your iPod or Dvd player!