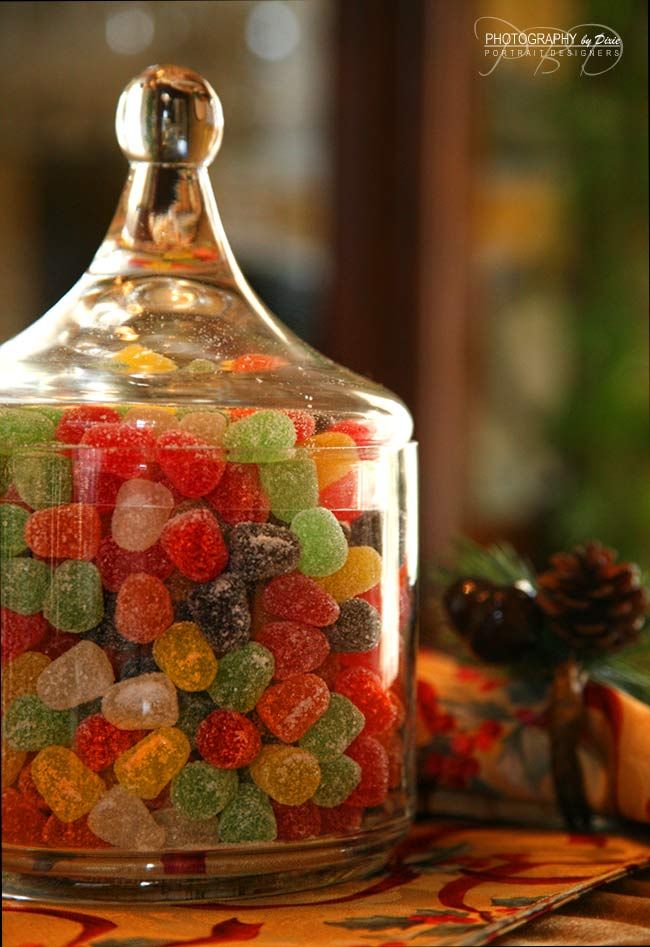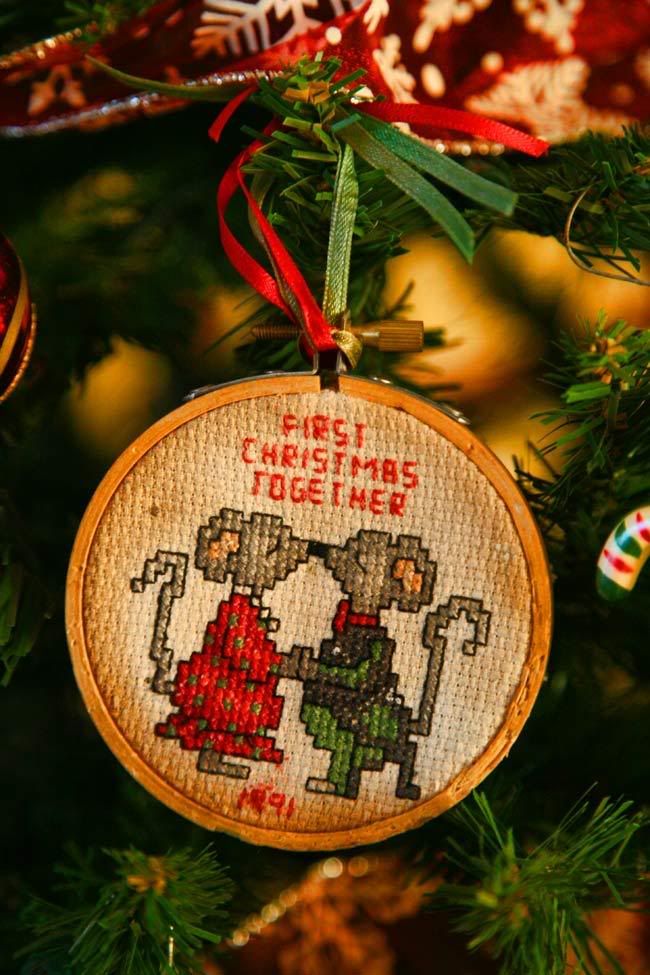 This was our first Christmas ornament. My mother in law Melba made it for us. She cross

stitched

it, and its still one of my favorites. Its 18 years old, and weathered and worn, but I think its still so sweet and Ill always treasure it.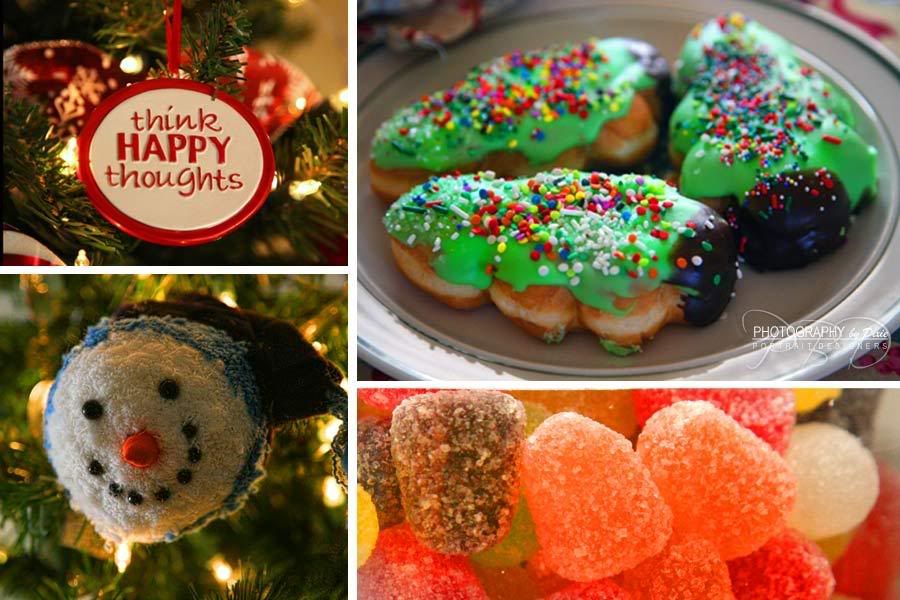 We have two trees most years, One upstairs on our 2nd floor that is all blue and silver ornaments, very snowy, very cold and blue and icy to remind me us of winter and how my husband and I fell in love. Skiing the slopes of New Mexico, and the wonderfulness that is winter and Christmas. The other is downstairs in our family room and this year its all red and white. I would have a tree in every room if I could!