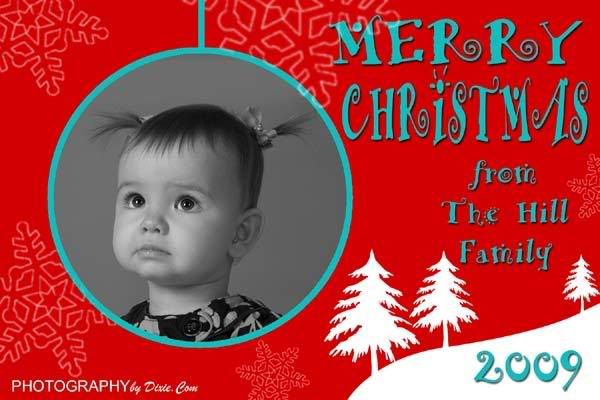 Ive been busy making Christmas Cards. These are CUSTOM CARDS. They are not store bought, or even bought from anywhere. I design them one at a time, each customized from scratch just for you! Ive made formal, casual, whimsical, classy, elegant and outdoorsy!
This is a whimsical one. More to come soon!
For Photographers who might be interested, I am offering some of them for sale, on DVD, in Photoshop Templates as PSD files. (RGB, PSD files -4x6 and ready to drag and drop!) Contact us for more info! So far Ive made 12 designes but working on another 12 to be finished by Tuesday!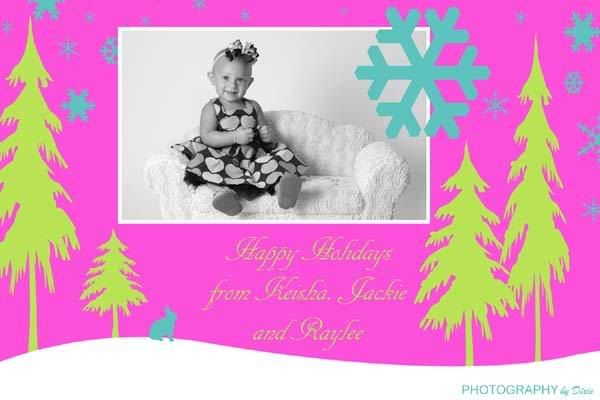 This card below can be changed to match any color you desire, with the instructions that come with it. Yellow, Red, Green, Blue, etc..