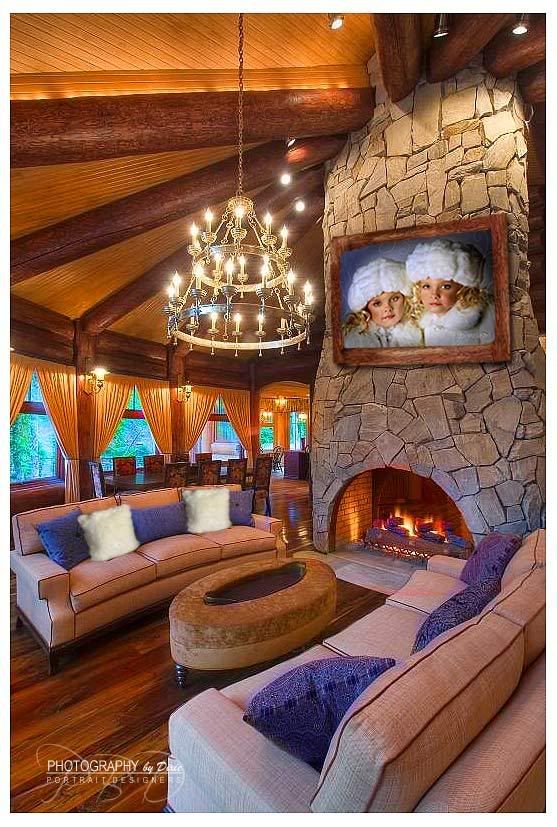 BBBBRRRrrrrrr

Its really cold this morning! Finally at last it is feeling like Fall! When I think of Fall and Winter, I think of us going up to Colorado or New Mexico and going skiing. One thing I really love to do is stay in a nice cabins! We rent private cabins that belong to families, who lease them out to screened guests to stay in!

I'm

always amazed at the beauty of these cabins, the workmanship in the logs and the hard wood floors, etc.
And

especially

the rock fireplaces! Here I took a shot of cabin that is near

Aspen

and showed how a beautifully framed portrait hanging over the fireplace becomes the centerpiece of the home! (this is virtual created not a real wall portrait yet!)
For the past 14 years, we've been creating WALL Portraits for our clients.

I'm

so proud of some of the homes Ive been in and seen the family and

children's

portraits hanging over the years that

Ive

created! It truly warms their homes and creates a special touch, that no designer item could replicate!
I hope you will consider having a beautiful portrait created of your family or children to grace your home!
Its the one item that gains more value as time goes on.