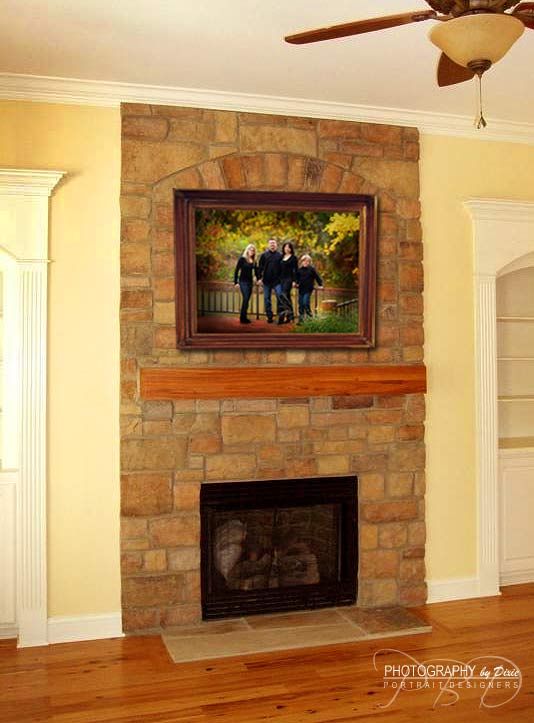 How long has it been since you had a family portrait made? I ask people this a lot.
They often seem taken aback and tell me, "Its been a while." When I ask them why, they often say "Im waiting till I lose weight." or "I hate having my picture made." or "Its hard to get the whole family together." or, "I just have meant to, but just keep putting it off."
Why don't you make this the year that you take the time for a family portrait?
Experts say that children who grow up in homes that have family portraits feel more secure, they feel a stronger sense of "belonging".

I can honestly say that my family, my parents NEVER had a professional family portrait taken. They had snapshots, but never had a professional portrait. I think that's really sad. (AND IM SURE MY DAD HAD SOMETHING TO DO WITH THAT.lol ) Unfortunately Dads often dread it and dont see the point.SO often its the moms idea.

What I would give to have one of all us when we were younger. And taken by someone who knew what they were doing!
And someone who would of had a "clothing consultation" with us, the way I do with my clients.
Something that would of stood the test of time, that was made with quality materials.
That wouldn't fade. That was framed in a nice frame. That captured us as we were, when we were all together. Something I could pass on to my children's children.

Maybe even one that had our family dog in it too, that I still miss.
Perhaps taken in a special place. Like our back yard. Or in a place that meant something to us.
Something larger than a postage stamp that I could hang on the wall and admire for many years. Something that my siblings and I would of fought over who got to keep as the years went by!

I will take your portrait at your home, Or in my studio. Ill take it on your land, or at your parents place.

Maybe with your horses. Or your pond. Ill take it with all your grandchildren by your side in your own backyard. Then I will "retouch" the portrait gently taking away small things that you dont care for.
Dont make excuses. Most of us will never lose those stubborn 10 lbs. Love yourself the way you are. Most of us make excuses until someone we loves has left this earth.
Pick up the phone and call us and lets get it on the calendar.
Ive been creating breathtaking beautiful Wall portraits for Families for 18 years.

All of our portraits do come with a lifetime guarantee and we promise you will treasure your wall portraits for many many years.

Yes, it takes longer for our portraits to come in. But we guarantee them 100%. Ill even recommend the best place for you to hang them in your home if you want me to.
Ive had families purchase several portraits to hang in different areas of their homes.
Our family portraits are beautiful, tasteful additions to your home and your furniture, that capture you and who you are.

I look forward to meeting you and creating an Heirloom for your family. Something that your family will fight over in the years to come.
(940) 761-5111. I'm available for travel, and have gone as far as Arizona and Florida. Dont put it off, like my family did and regret it. I promise you, that you will not regret it
BECAUSE THE HARDEST THING TO GET BACK, IS YESTERDAY.