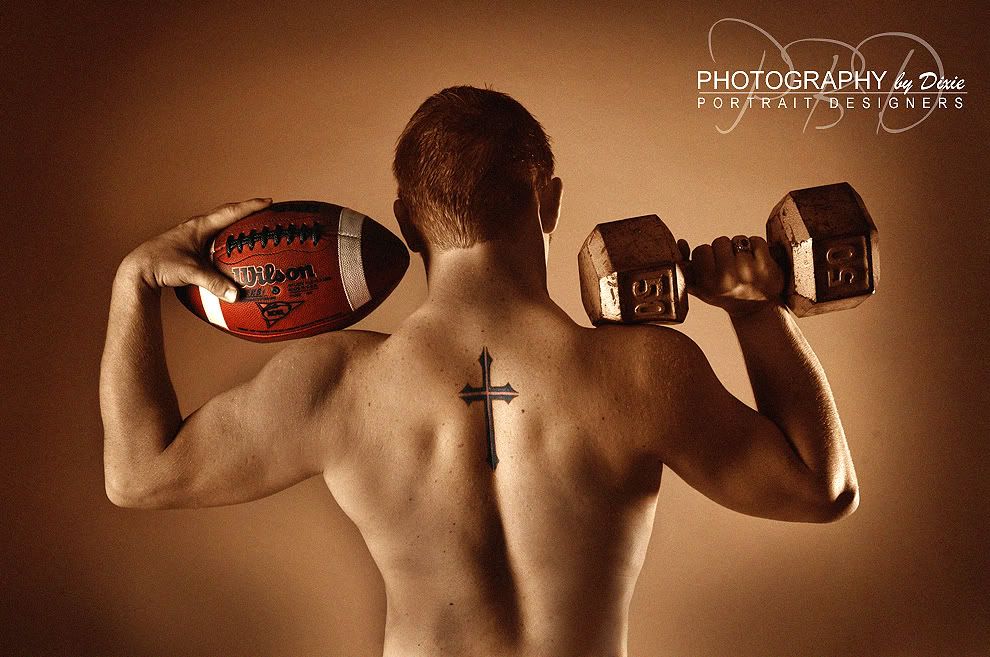 I was so excited when Danny came in for his portraits. His mom had checked out lots of studios before they choose us! She told me the reason they chose us is because everyone else looked "just alike". They drove up about an hour South of Wichita Falls for his Senior portraits.
Danny is a powerlifter, plays football. Can you tell by this image? He got this wonderful Tattoo when he was in Hawaii. I wanted to create an image for him that showed his 3 loves. Football, powerlifting and the Lord.
Hes a nice guy. He brought his girlfriend and we got some lovely images of the two of them together. Which one of them is above under the Post called "Amber Waves of Grain."
It was a beautiful nice afternoon.
Thanks Danny for choosing me. I feel really honored and hope I lived up to your expectations!